Artful Cuisine
Words by: Stefan Chomka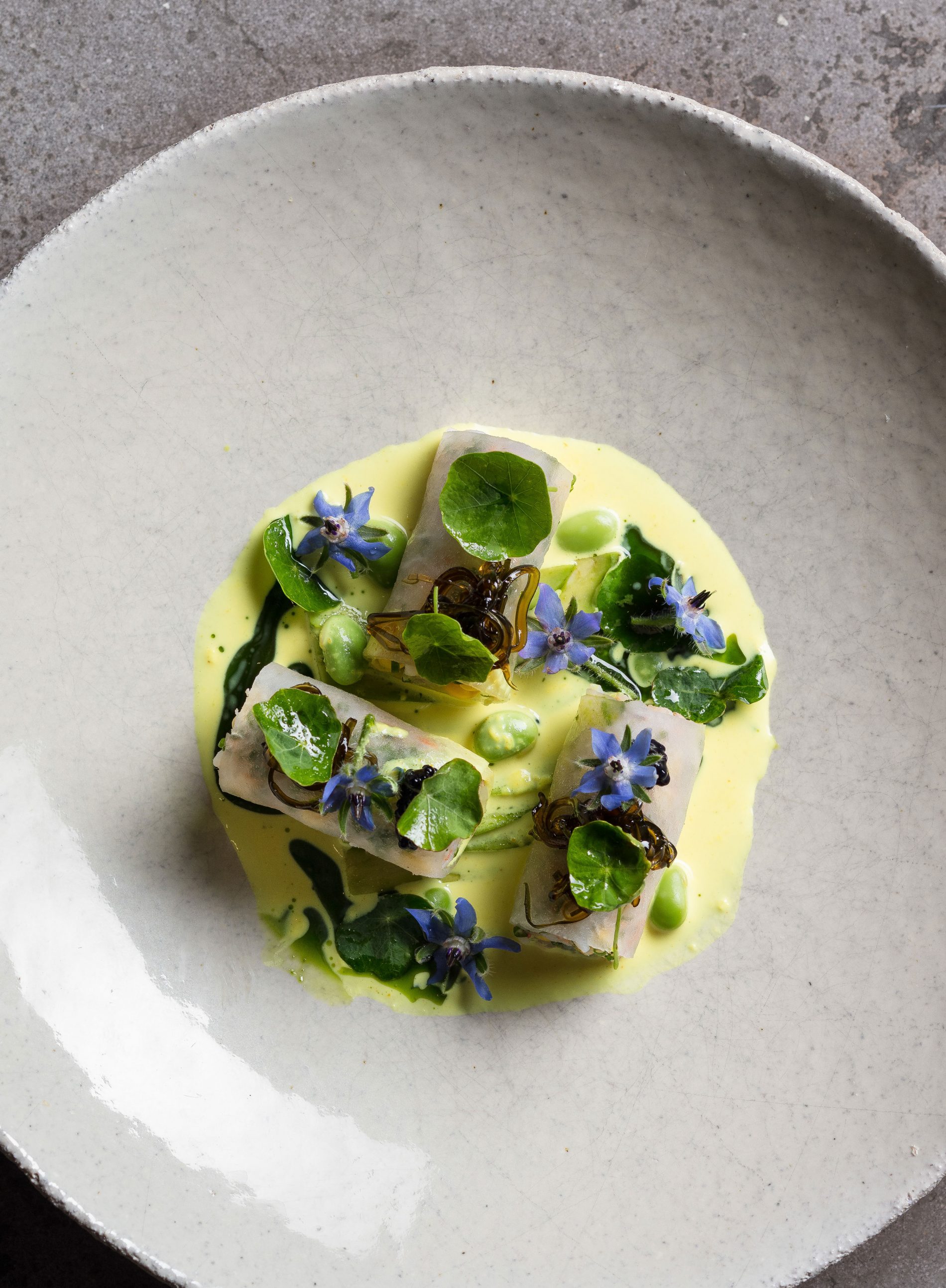 At Indochine restaurant at the Delaire Graff Estate guests dine under a huge art installation where 1,000 birds become part of the stunning view that the dining room affords over the Stellenbosch vineyards and Table Mountain in the distance. Called Swallows in Flight, the sculpture is a fitting metaphor for head chef Virgil Kahn's progressive modern Asian cooking – dynamic, inspiring and something to behold.
Indochine isn't a typical Stellenbosch restaurant. In an area known for its high-reaching places serving South African or European cuisine, Indochine is a breath of fresh mountain air. At this luxury restaurant Kahn serves vibrant and creative Indo-Asian dishes inspired by the live-fire cooking of Cambodia, Thailand, India and Japan but filtered through a South African lens. It is food befitting of the restaurant's spectacular views.
It's been a journey of discovery for Khan, who joined the restaurant as chef de partie but quickly impressed, moving up the ranks to eventually head up the kitchen. At Indochine, Khan has been on a mission to showcase the flavours and nuances of traditional Asian cooking while adding his own modern spin. While many dishes on the a la carte menu might seem familiar by name, Khan has combined authentic ingredients with more contemporary cooking techniques to create a unique style of cuisine.
"I wouldn't describe it as Asian food, it is new Asian," he says. "My style is modern Asian/South African cuisine that builds on the heritage of well-known Asian dishes."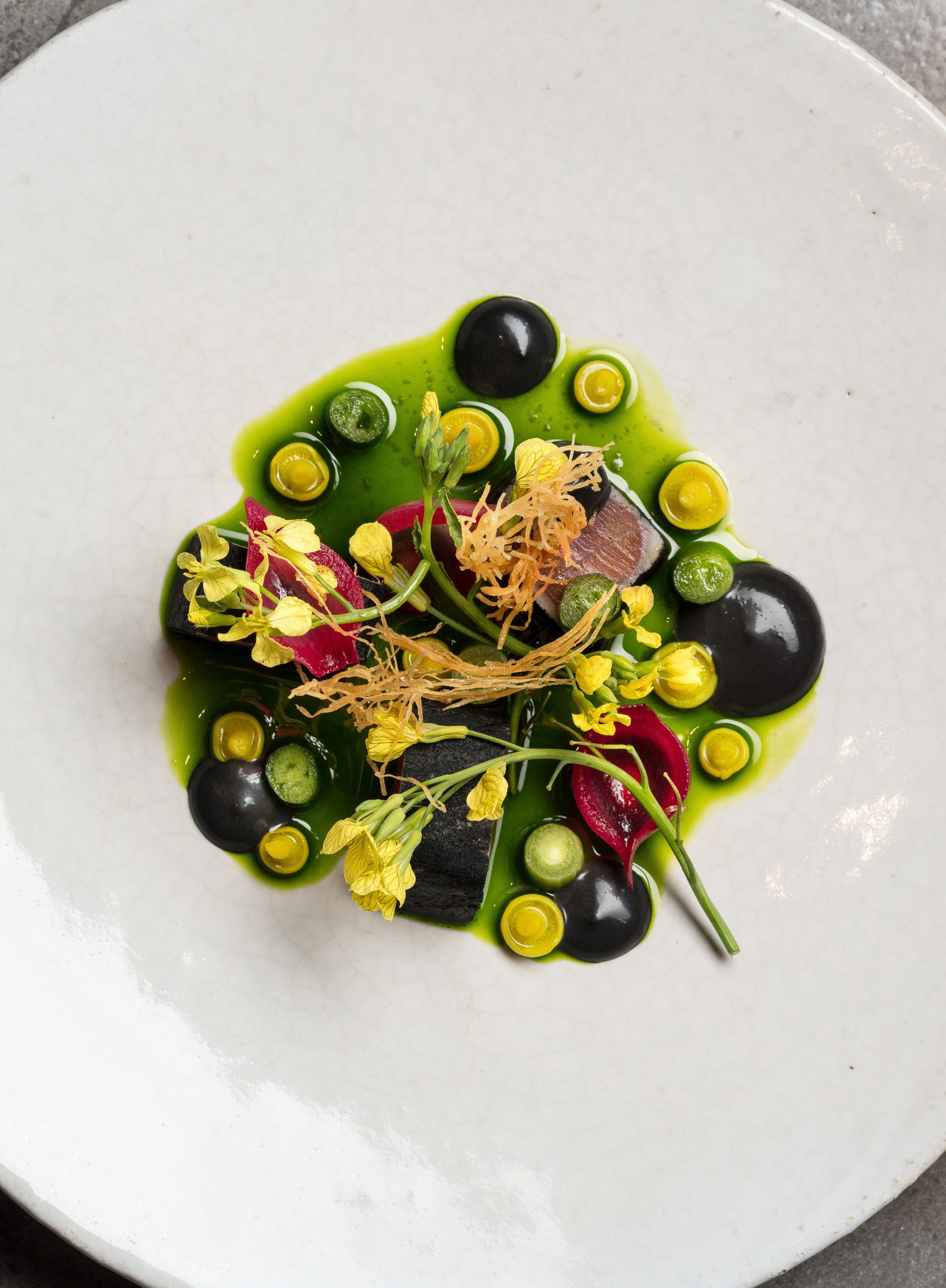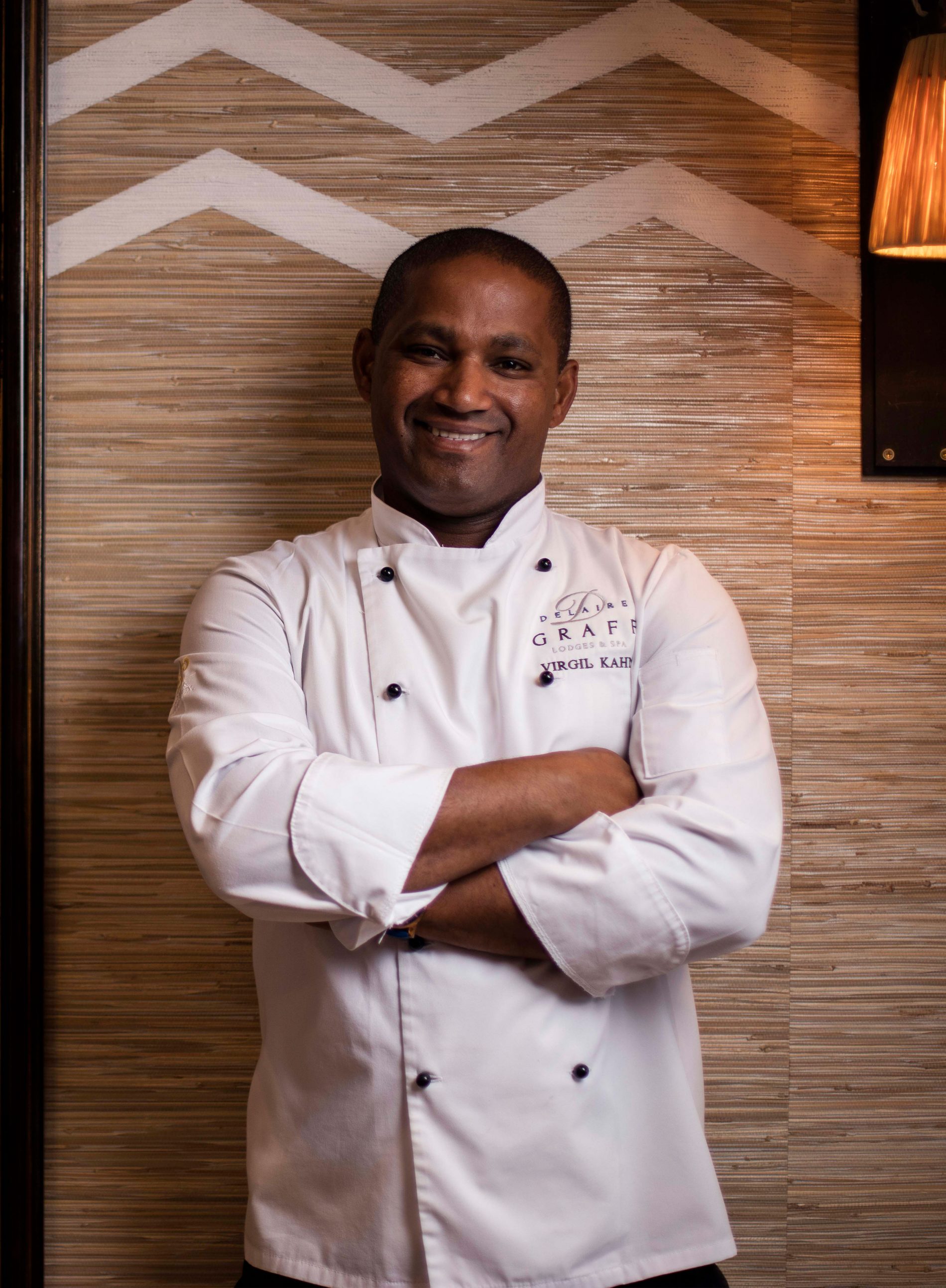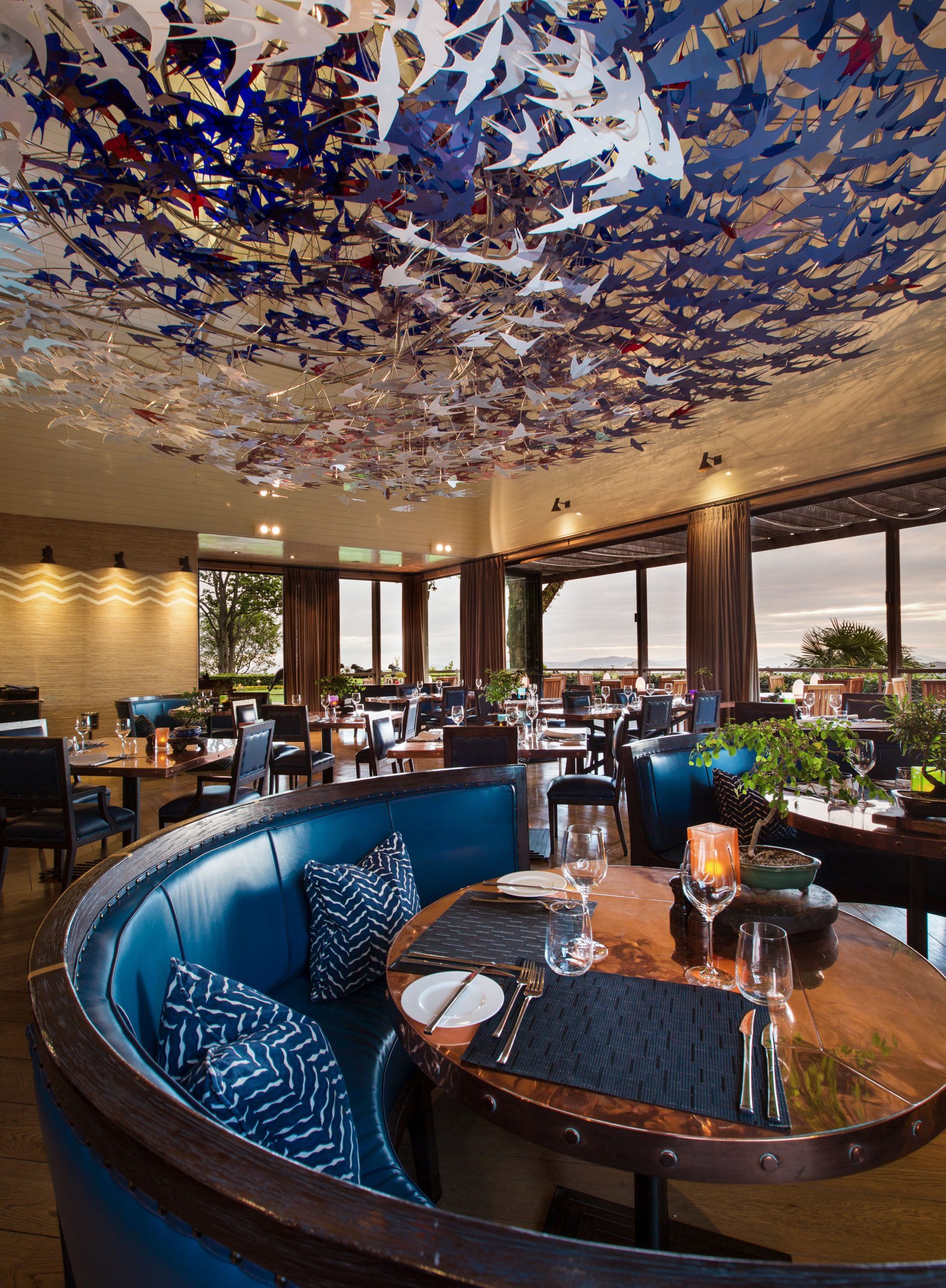 In his cooking, Khan follows basic Asian cooking tenets around acidity, saltiness, sweetness, bitterness and heat but adjusts them for South African palates, meaning his dishes are robust but refined. By throwing off the shackles of authenticity he is able to experiment with ingredients and flavour combinations to really flex his culinary muscles. His laksa of beef brisket, for example, comes with langoustine dumplings and pickled mustard greens while a salad of pork belly features tempura prawn, misoyaki, nori, pickled daikon, barley and corn.
It is with the restaurant's signature selection, however, where Khan's creativity really takes hold. Dishes in the eight-course tasting menu take the diner on a culinary adventure across India, China and southeast Asia, with the likes of sour orange curry of crab with pumpkin and kalamansi; southern muslim chicken with white cardamom; tuna tataki with activated charcoal; and a white chocolate szechuan sorbet and meringue.
Indochine takes its sourcing very seriously, and many of the ingredients it uses, including Thai basil and Vietnamese coriander, are grown at the biodynamically run kitchen gardens and greenhouses within the bountiful Delaire Graff Estate. Seasonality and sustainability is key, with Khan practising what he calls "farm to table" cooking.
With Indochine, Khan has aspirations of not only creating one of the best restaurants in South Africa, but in the world. "It is an exciting time in South Africa's food scene, and we are offering something truly different," he says. "We are ready to be recognised globally."
Sitting in Indochine's smart, bright dining room, with the continual murmuration of swallows overhead, it feels this will only be a matter of time.