Peach pips reimagined
The finest way to recycle, is to to upcycle, especially when the results are this luxurious.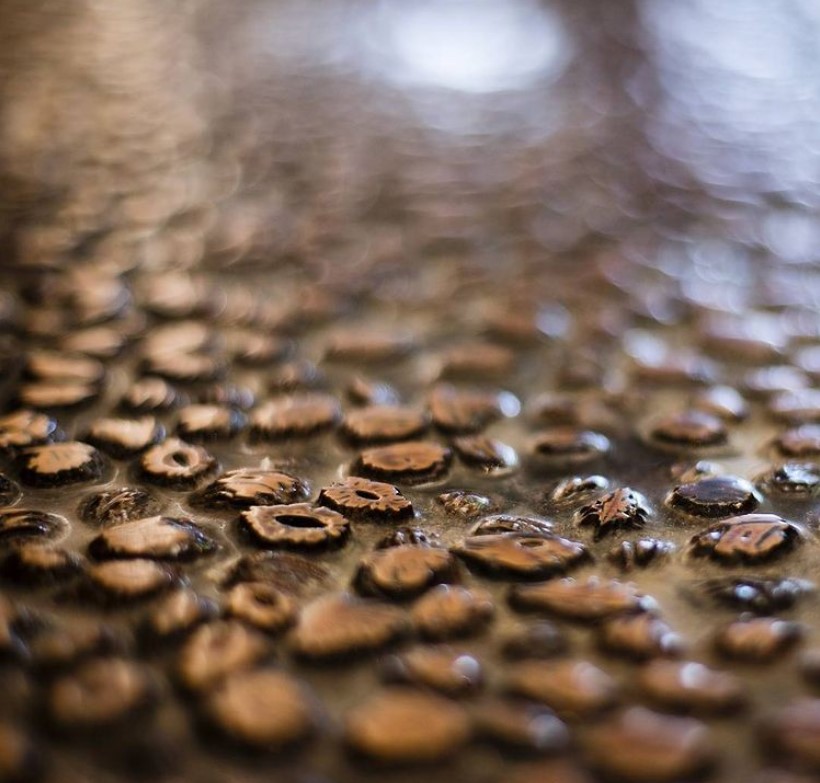 CELEBRATING HERITAGE
Delaire Graff Estate has been consciously designed to sit beautifully in the natural landscape while incorporating elements of cultural heritage.
The iconic peach pip floor located in the main foyer is inspired by the traditional Cape-Dutch style. Customarily used for its durability for almost 100 years and originally consisting of recycled peach pips, mud and compost, peach pip flooring is an extraordinary flooring style adding an unexpected textural element to the space within today's modern age using contemporary building techniques.
Creating the whimsical surface is a two-week process and begins with a waterproof concrete foundation with a special gum atop. At our estate, over one ton of peach pips are arranged by hand with spectacular results. The pips are left to dry before the sharp edges are sanded down and covered in layers of resin with a poxy adding shine and durability.
The peach pips themselves are sourced from local fruit farms once the flesh of the fruits have been used, a recycling innovation which leaves a lasting impression.
Visit the Estate's main building to experience this striking flooring in person.