Morné's Mussel Braai-Pot
Serves 4-6
Nothing says summer quite like fresh mussels cooked over hot coals. Delaire Graff Estate's Winemaker, Morné Vrey, shares his favourite family recipe for you to enjoy at home with a crisp glass of Delaire Graff White Reserve.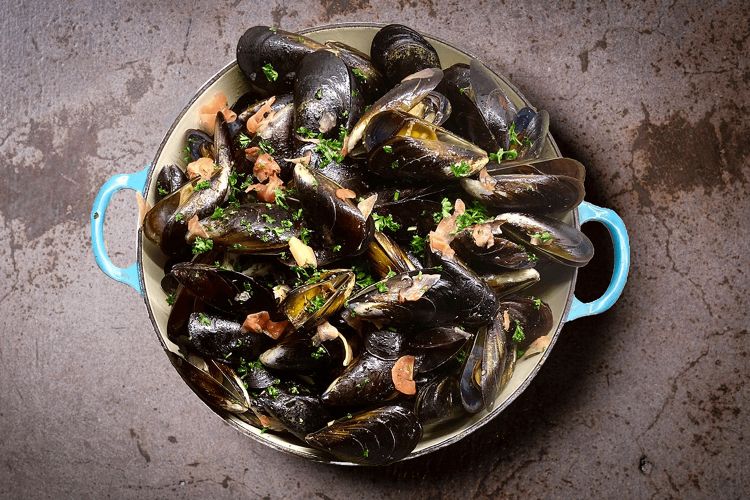 INGREDIENTS:
2 kg fresh mussels
100 ml lemon juice
½ cup butter
½ cup chopped pickled ginger
teaspoon wasabi
salt and pepper to taste
parsley for garnish
METHOD
Place cleaned mussels flat on the grill and braai (preferably covered). It's very important to not turn the mussels during cooking as you will lose the natural juices you need for the sauce (while dousing the fire and losing heat).
To make the sauce, melt butter, add the lemon juice and wasabi, and then season to taste with salt and pepper.
Pour your sauce over the cooked mussels and toss with pickled ginger.
Garnish with parsley.
Paired with the Delaire Graff White Reserve.