2020 Condé Nast Traveler Readers Choice Awards
Delaire Graff Estate named best hotel in South Africa
The 33rd Condé Nast Traveler Readers' Choice Award has awarded Delaire Graff Lodges and Spa 1st in South Africa, as one of the Top 30 Hotels on the African continent.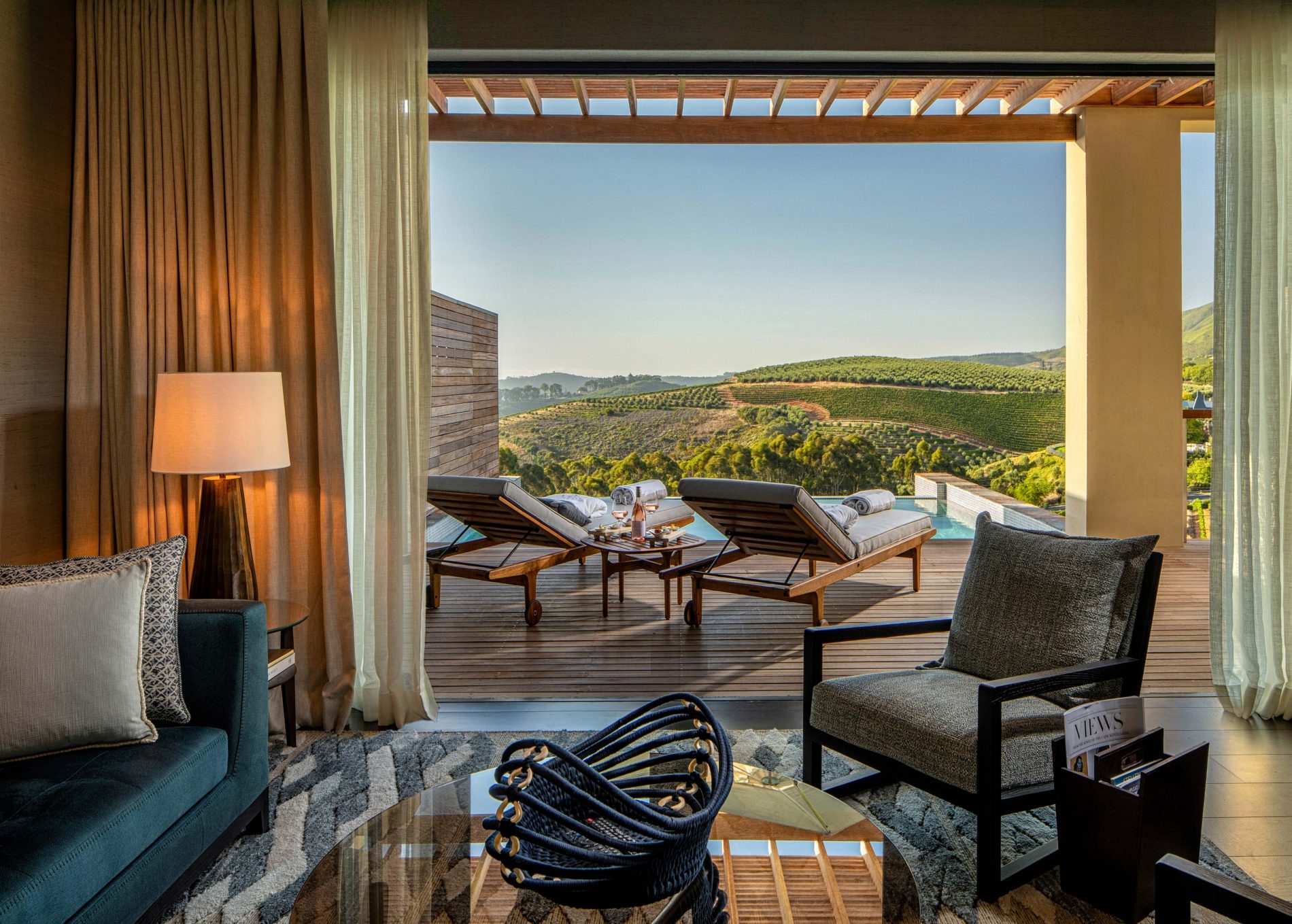 Being recognized is always an honour, but to be among the names in this year's edition, in the strangest of years, is a special honour indeed. The uniqueness of each property; their authentic identity, and their focus on quality service has resulted in a list of 'must experience' hotels that travellers hope to return to as the world emerges from this pandemic.
"Delaire Graff Estate is extremely proud to play a leading role in this creation of unparalleled experiences. It is a tremendous honour to be held in such high regard, especially considering the exceptional standard of the other nominees," says Johann Laubser, Delaire Graff Estate's CEO.
Visiting Delaire Graff Estate is always a memorable experience, but staying on the Estate and waking up to its splendour is one of life's finer pleasures bar none. Surrounded by indigenous gardens and vineyards with iconic Cape Winelands views, the lodges are housed in seventeen separate structures with gracious Cape-Dutch inspired rooflines. Each includes a master bedroom, separate living room, wet bar area, dressing room and en suite marble bathroom, as well as a private terrace with a heated plunge pool.
Guests can pass their time relaxing in the dappled light of an ancient oak tree, immersing themselves in bespoke, African-inspired spa treatments, or browsing the estate's flagship boutiques.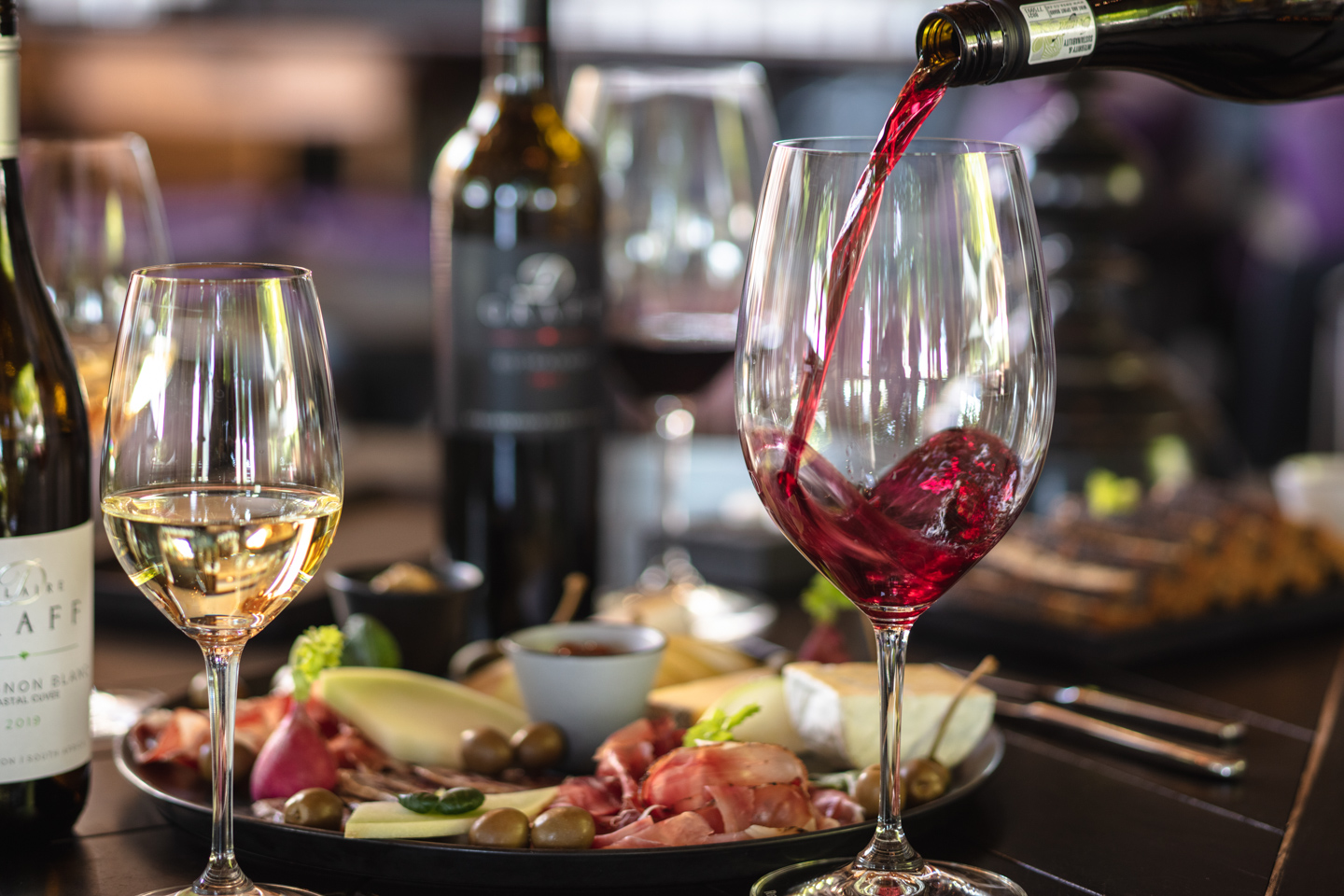 The dining experience at Delaire Graff Estate is one to savour, with talented chefs serving innovative cuisine paired with award-winning wines at both Delaire Graff Restaurant and Indochine. Serving contemporary, bistro-chic menus curated by newly-appointed Head Chef, Kayla-Ann Osborn, the Delaire Graff Restaurant is known for its stylish, fire warmed interiors, extensive oak-shaded terrace and extraordinary views of Banghoek Valley. Indochine is more intimate, with Head Chef Virgil Kahn inspired by his epicurean journeys to Asia and South Africa's Cape Malay cuisine. Guests can dine on the terrace or beneath the restaurants eye-catching Swallows in Flight art installation, created by Lionel Smit and Andre Stead.
Boasting a Tim Atkins First Growth status in South Africa, Delaire Graff Estate's wines rank among the most prestigious in the Southern Hemisphere. Set atop the scenic Helshoogte Pass, the estate is blessed with a unique terroir, with steeply sloping vineyards cooled by sea breezes. Winemaker Morné Vrey capitalises on this maritime mountain terroir and a long, slow ripening season to produce a world-class portfolio of estate wines in the 450-tonne gravity-fed Estate Winery.
Earlier this year, Delaire Graff Estate was also presented the 2020 Tim Atkins Report award for Best Cellar Door Experience, as well as placing 14th in World's Best Vineyards' award for Best Winery, coming in 1st in Africa. These accolades are a testament to Delaire Graff Estate's commitment to offering, even the most discerning guests, a multifaceted experience; marrying food, wine and art in an unparalleled setting.