A Taste of Heritage
Pairing recommendations for the Botmaskop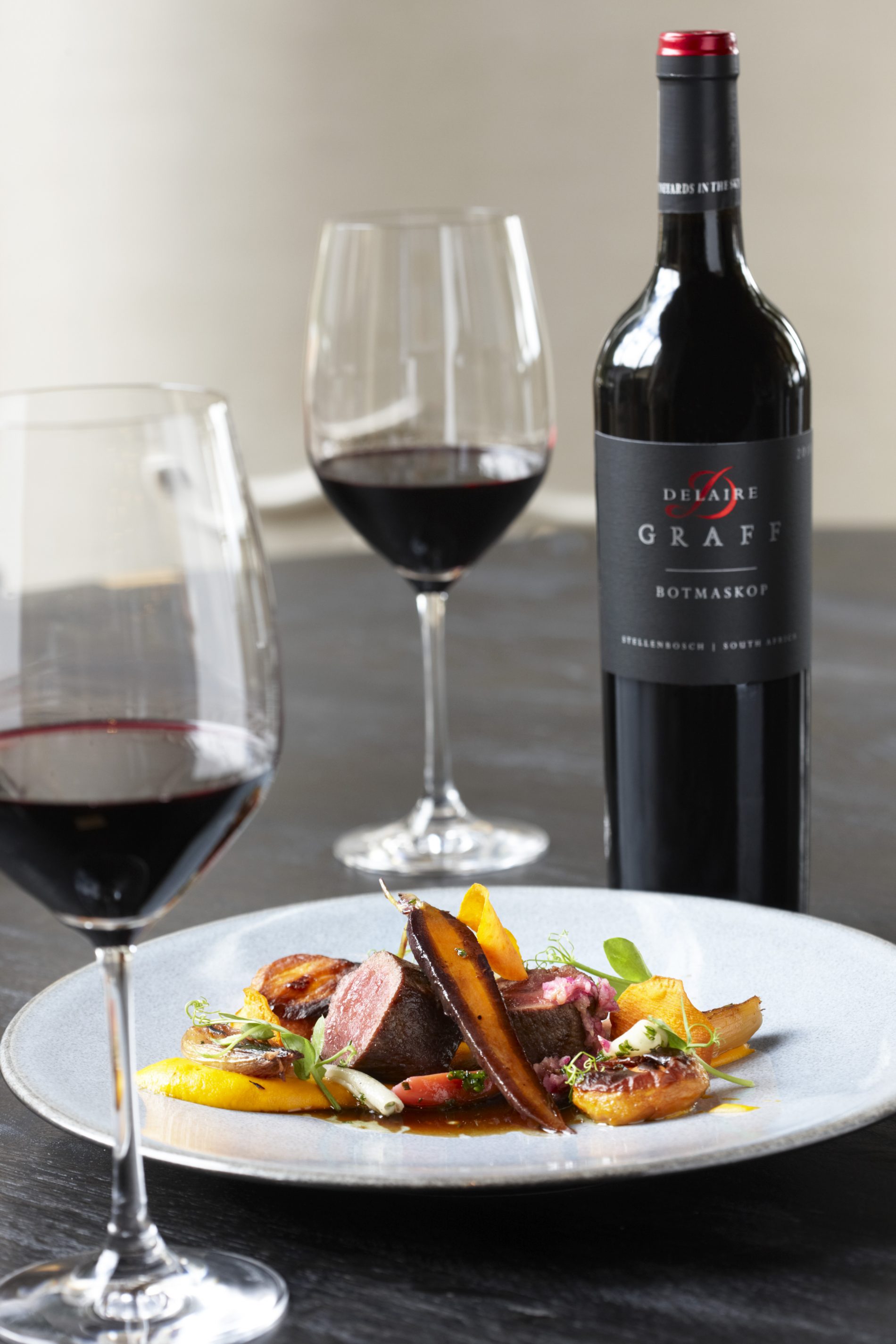 On national Heritage Day or 'Braai Day' to which it is colloquially referred, we gather with family and friends to celebrate our common roots and rich culture as South Africans.
For this traditional feast of shisanyama, we recommend our award-winning Botmaskop Bordeaux blend as a perfect pairing. Paired superbly with lamb chops, pork ribs, or tender cut sirloin steak this wine is a fine compliment to the smoky flavours of open fire cooking.
The Botmaskop is a classic Bordeaux blend of noble varietals; predominantly Cabernet Sauvignon, as well as Cabernet Franc Merlot, Malbec and Petit Verdot. This wine is pleasantly complex. With rich mineral flavours, earthy tones, refined black and dark red fruit flavours, it offers a lovely, well-balanced tannin structure, and a long lingering finish.
When it comes to finding the perfect dish to pair with the Botmaskop it is as easy as it is fun. Think meat. Of course, you can pair this Bordeaux style wine with an array of other spectacular foods, but the ideology behind this pairing is that the high bitterness and tannin structure of the wine will be balanced out by the salt and fat in red meats. Complimented by spice and cassis, the Botmaskop pairs exceptionally well savoury flavours of black pepper and umami-rich brown spices such as cumin.
Do not, however, feel prescribed to pair this wine with savoury dishes only.  If you enjoy the blackberry and dark fruity flavours of the Botmaskop, pair it with flavours of liquorice, black cardamom and star anise to highlight the rich aromas. If you are looking to accentuate the spiciness of this wine and its classic aromas, pair it with a local favourite such as bobotie with Cape Malay yellow rice.
Sommelier Elias Luvera suggests that if dining at the Delaire Graff Restaurant this Heritage weekend, "enjoy a glass of Botmaskop with Head Chef Kayla-Ann Osborn's lamb loin; garnished with sweet potato fondant, sweet potato puree, and plum gel. Or, if you prefer, with her famous jasper grilled fillet; served with pomme gratin mushroom puree and grilled leeks."
If you are planning to light up a braai this Heritage Day, our bold Bordeaux blend will elevate your meal in true Delaire Graff style.
SHOP THE Botmaskop 2018 ONLINE