Delaire Graff Botmaskop
The story of a Bordeaux blend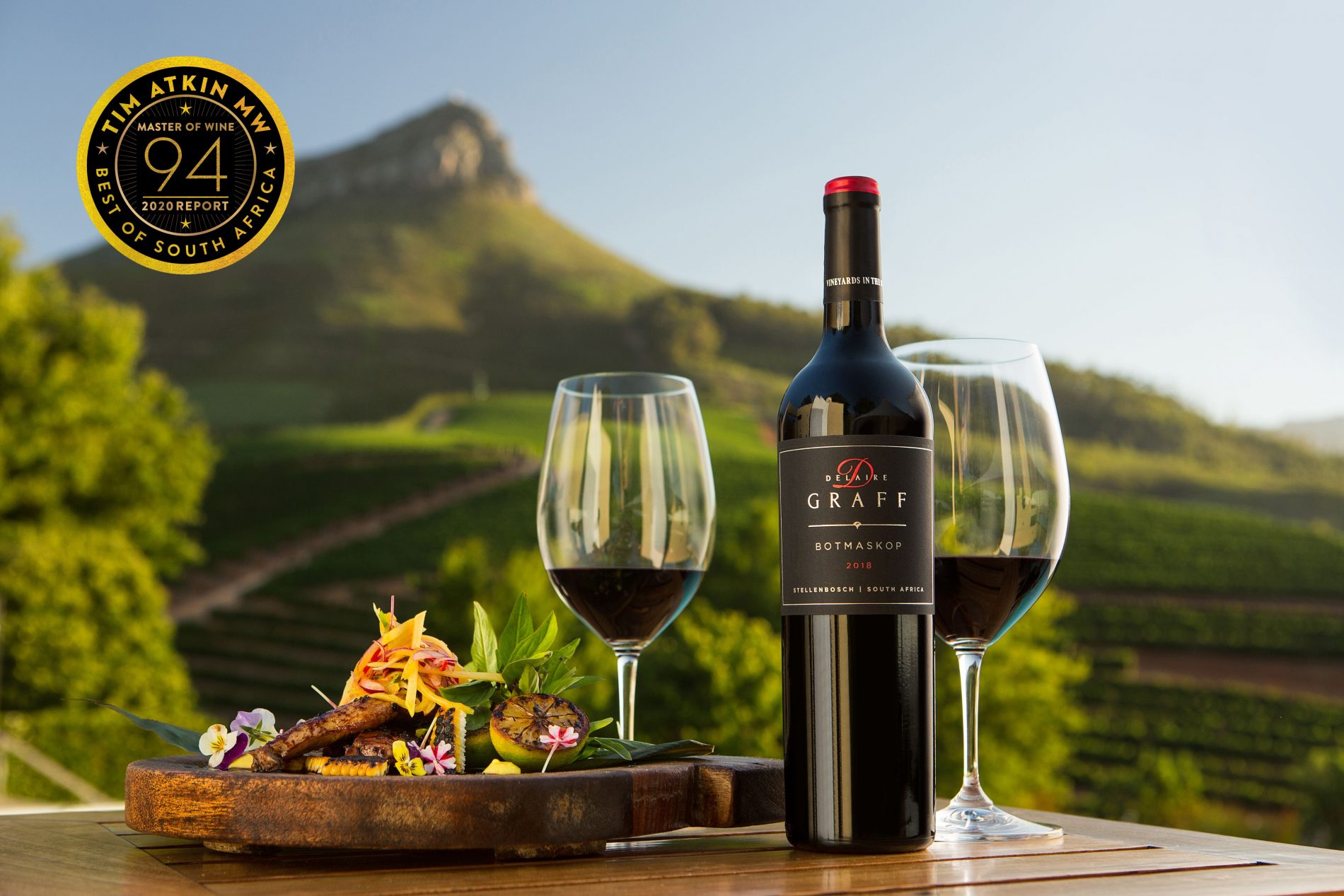 The story of the Botmaskop, is a story of legacy passed down to the custodians of Delaire.
Crafted by Bruwer Raats in 1992 as a Cabernet Sauvignon/Merlot blend, the Botmaskop created waves as one of the most expensive wines in South Africa then at ZAR120 a bottle. Since its re-introduction in 2008, the Botmaskop blend has carried on the legacy becoming one of South Africa's most awarded red wines, acquiring a near-cult status amongst wine aficionados.
The namesake of this sophisticated wine is the historic mountain peak upon which the estate is situated. Originally named Bootmanskop, meaning 'Boat Man's Peak', the picturesque Botmaskop mountain with its expansive views over the Cape Peninsula and Atlantic Ocean served as the lookout point for the Huguenots who had settled in nearby Franschhoek. From this vantage point, sailing ships entering Table Bay harbour 50 kilometres to the west were easily seen.
Upon sighting trade ships on the horizon, a signal would be given from the peak announcing the impending arrival to surrounding farmers, alerting them to a potential market for their fresh produce. Farmers would then make the long and dangerous journey to port through the treacherous Banghoek (scary corner) Valley, and over the Helshoogte (Hell's heights) Pass, in order to trade.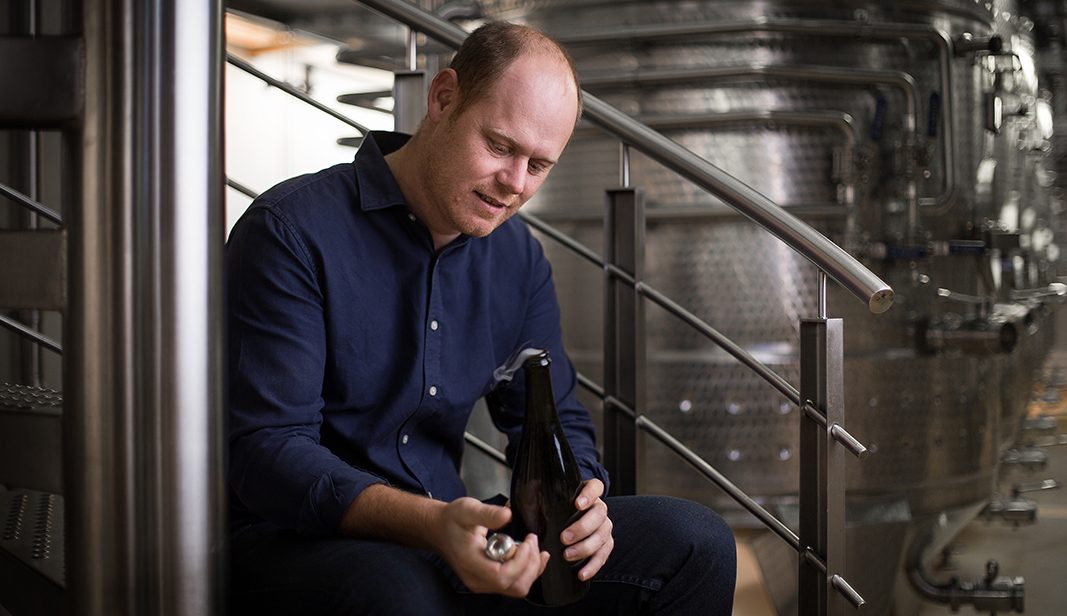 For winemaker Morné Vrey, the Botmaskop is the pinnacle of Bordeaux blending. "The wine is powerful, but elegant and polished at the same time," he explains. "This is a beautiful red blend with classical aromas, soft tannins and balance in structure which completes the wine on the palate."
An approachable, but serious Bordeaux blend with aromas of dark berry, fruit, spice and cassis, Delaire Graff's Botmaskop wine is made with meticulously grown Cabernet Sauvignon, Cabernet Franc, Merlot, Petit Verdot and Malbec grapes at the foot of Botmaskop Mountain.
A cornerstone of the Delaire Graff wine portfolio, the Botmaskop has the heritage of the Estate ingrained within its DNA and carries on the legacy through its timeless style.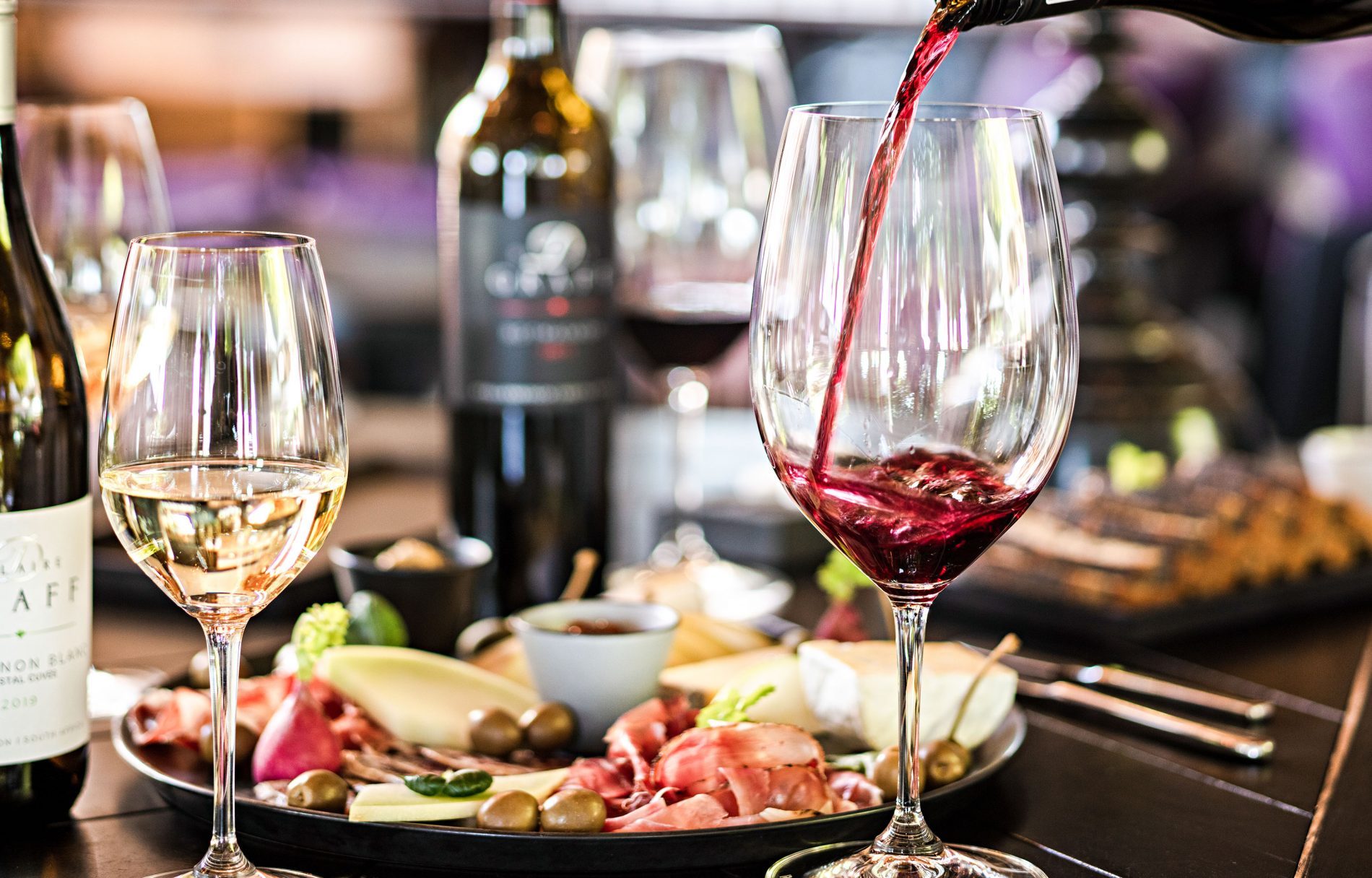 Previous Accolades:
Platter Wine Guide – 5 stars for three consecutive vintages
Platter Wine Guide – 4.5 stars plus for eleven consecutive vintages
Tim Atkins Report – listed on South Africa's Best Bordeaux Blends
Old Mutual Trophy – Trophy for Best Red Blend and Best Red Wine Overall
Decanter Wine Awards – Gold
SHOP THE Botmaskop 2018 ONLINE