The Wine Lounge de l' Aire
It's only fitting then that this bounty should be enjoyed in a setting that reflects its sophisticated nature.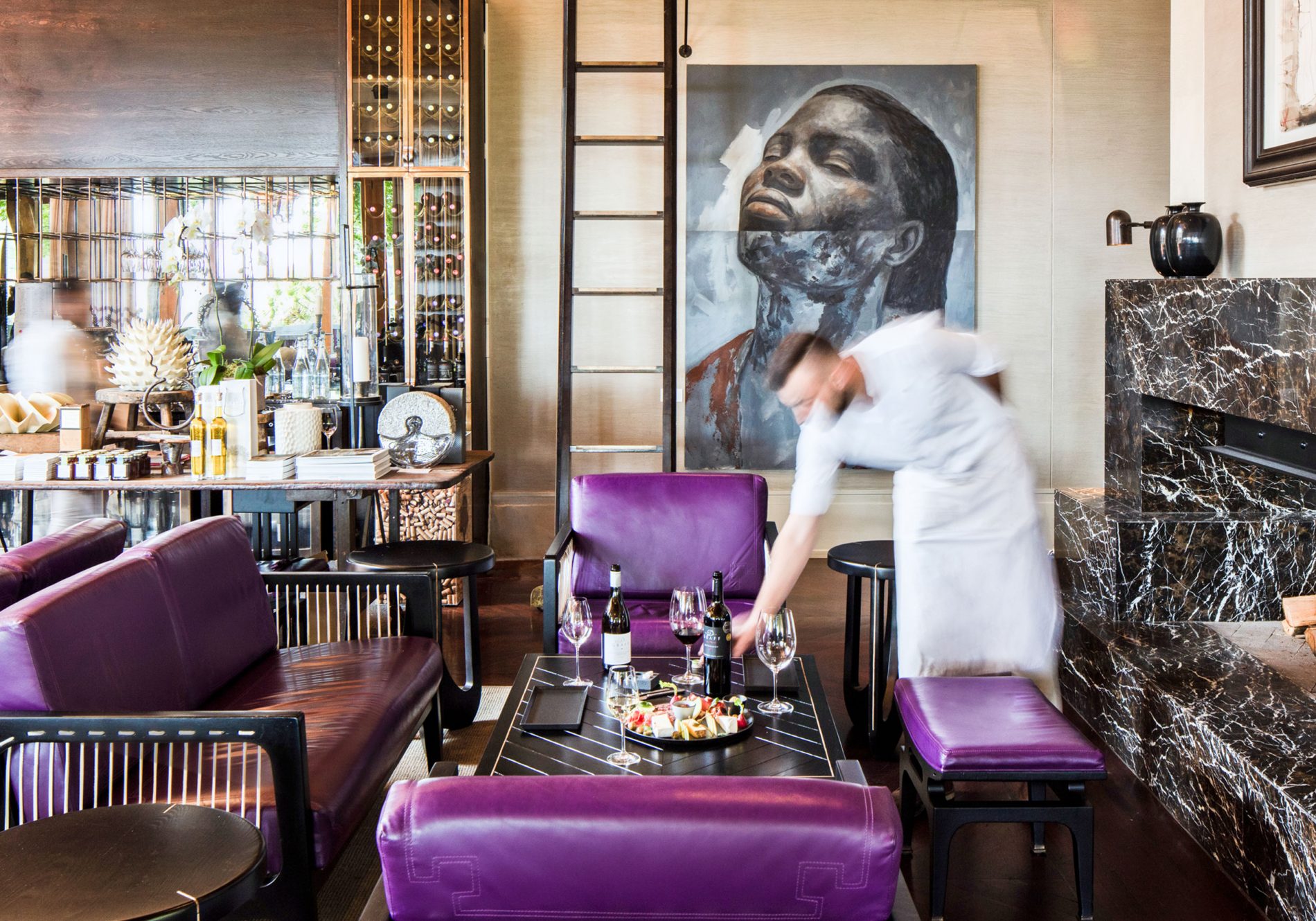 Upon entering the Delaire Graff Estate Wine Lounge, the overwhelming nature of its serene beauty is immediately apparent. It is irrefutably a promise of the Estate's splendour. Derived from French, 'de l'aire' means 'from the sky', and with its endless aerial views over the Banghoek Valley, this name embodies the space to perfection.
The warm and inviting interior is a fusion of ultramodern design elements combined with local provenance and indigenous styling. Lavender leather chairs with riempie arms and backrests surround chic dark wooden tables. Floral-patterned cornicing rounds off the furnishings and contrasts the art deco-inspired lamps, effortlessly floating from the asymmetrical timber ceilings, illuminating the tables below. This opulent creation was the work of David Collins Studio, designed to beautifully complement the rest of the Estate, while still exuding an undeniably unique character.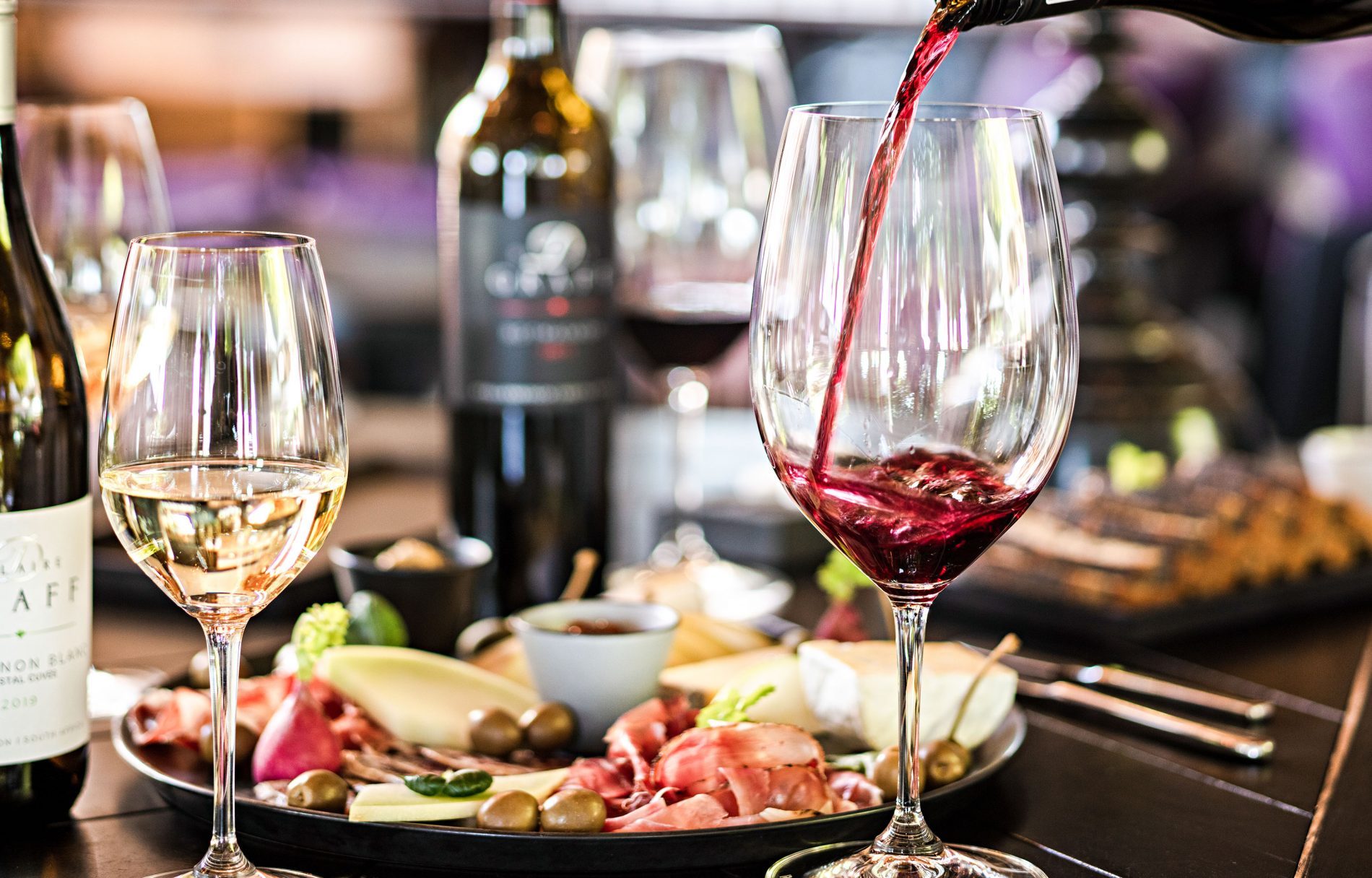 A baby grand piano occupies one corner, with a portrait artwork by Lionel Smit found in the other. Opposing the fireplace, Kendall Geers' Bold statement pieces, such as the regal marble fireplace, enhance the collaborative artwork by Robert Hodgins, William Kentridge and Deborah Bell featured above it. Vast mountain-scapes enter the room through the floor-to-ceiling glass doors, which open up onto the carefully manicured gardens, designed by landscape architect Keith Kirsten.
Mutus-Liber sculptures stand imposingly at the entrance. The nearby elaborate mirror and glass display case, hosting countless bottles of wine, is a feature in itself. Before this stands a display table overflowing with delicate porcelain sculptures, organic honeys unique to the Estate, trophies from awards won and more.
Chairman of Graff Diamonds, Laurence Graff, acquired Delaire Graff Estate in 2003, a gem that provides an exceptionally picturesque setting for wine tasting, and in fitting form, the lounge is a reflection of everything a wine should be. Filled with contrasting delights, it is a place to enrich the senses and delight the palate.
THE WINE LOUNGE IS A REFLECTION OF EVERYTHING A WINE SHOULD BE.
FILLED WITH CONTRASTING DELIGHTS, IT IS A PLACE TO
ENRICH THE SENSES AND DELIGHT THE PALATE