Meet Head Chef Clinton Jacobs
We are thrilled to introduce you to Clinton Jacobs,
who marries fine food and fabulous fynbos flavours at Delaire Graff Restaurant
Having kickstarted his career as a trainee chef and then commis chef at our very own Indochine, followed by extensive stints in the south of France and at Australia's prestigious one-hatted Margan Estate north of Sydney, Clinton Jacobs has come full circle to return to us as head chef of Delaire Graff Restaurant. And we couldn't be more delighted!
We caught up with this passionate, committed and thoughtful chef, who believes in simple, straightforward flavours, executed exceptionally and presented beautifully. He is equally ardent about Delaire Graff. "Delaire will always have a special place in my heart. It's the place that gave me my introduction to fine dining, the place that introduced me to the thing I love doing most: cooking exquisite food," says Clinton. "Returning to Delaire Graff Restaurant in a position that has been filled by some incredible chefs is something I dreamed of. As a professional, it is like icing my career with yellow diamonds."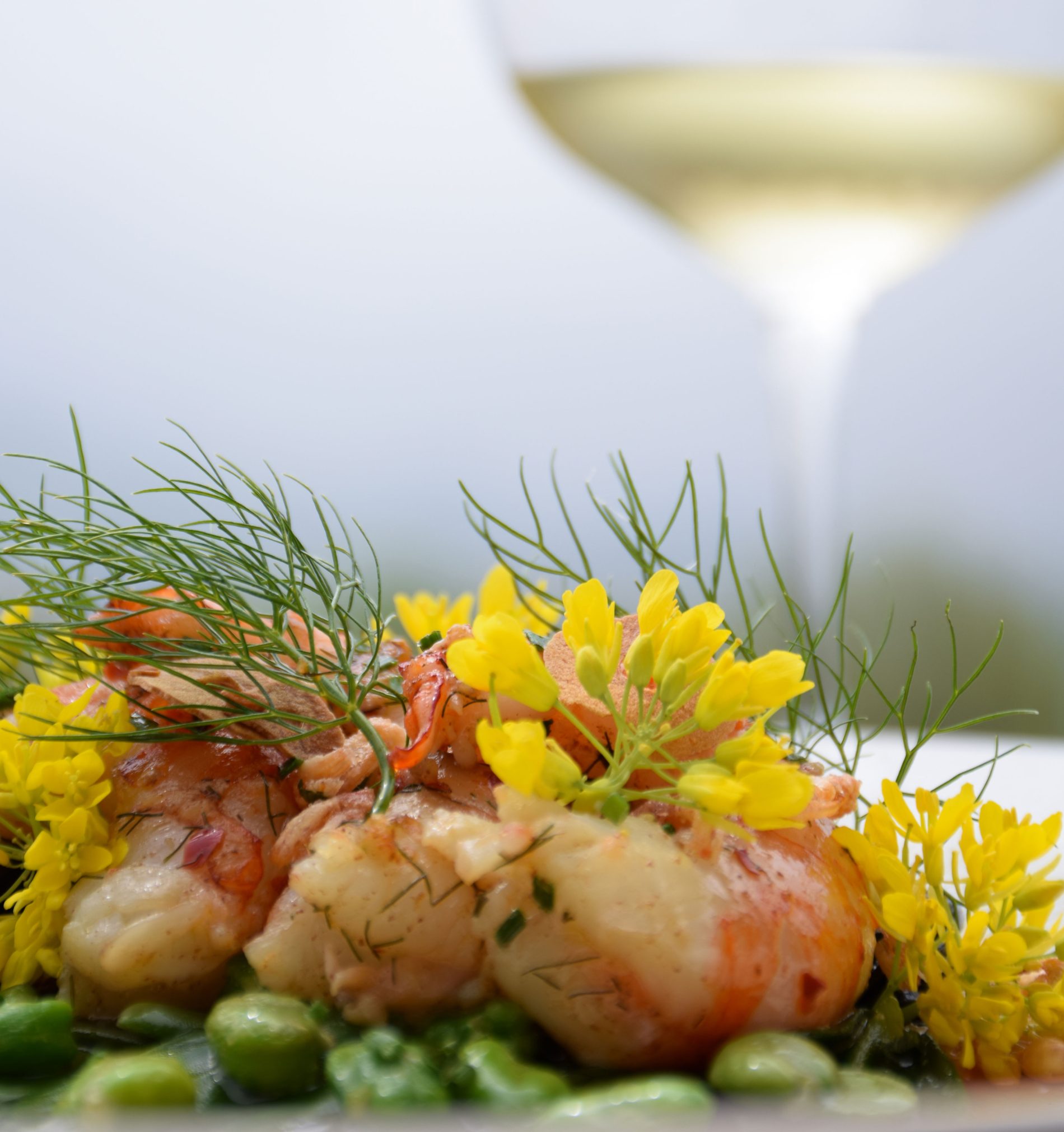 YOUR PASSION FOR FOOD? 
I think I was born with it. My parents like to tell the story that as a child of two or three years old, they would catch me early in the morning on a high chair at the kitchen counter making peanut butter-and-syrup sandwiches for myself and my brother … and he is five years older than me. Also, both my grandmothers and my father are phenomenal cooks. I was born in Pretoria, but we moved to Bellville, and I grew up in their kitchens, smelling, tasting, helping.
HOW DID YOU GET WHERE YOU ARE TODAY?
I got here by working extremely hard, never being satisfied, being my own harshest critic, and by finding love with someone who is willing to keep up with me and my vocation!
I find myself very lucky to say that I landed my first job at Indochine. Today, I am extremely grateful, honoured and humbled to be the head chef of Delaire Graff Restaurant. 
THREE HIGH POINTS OF YOUR CAREER TO DATE? 
#1 Being able to spend a few months working and eating in the South of France.
#2 Having the opportunity to work in Australia at a one-hatted farm-to-table restaurant called Margan Estate.
#3 Being able to return to Delaire Graff Restaurant as head chef.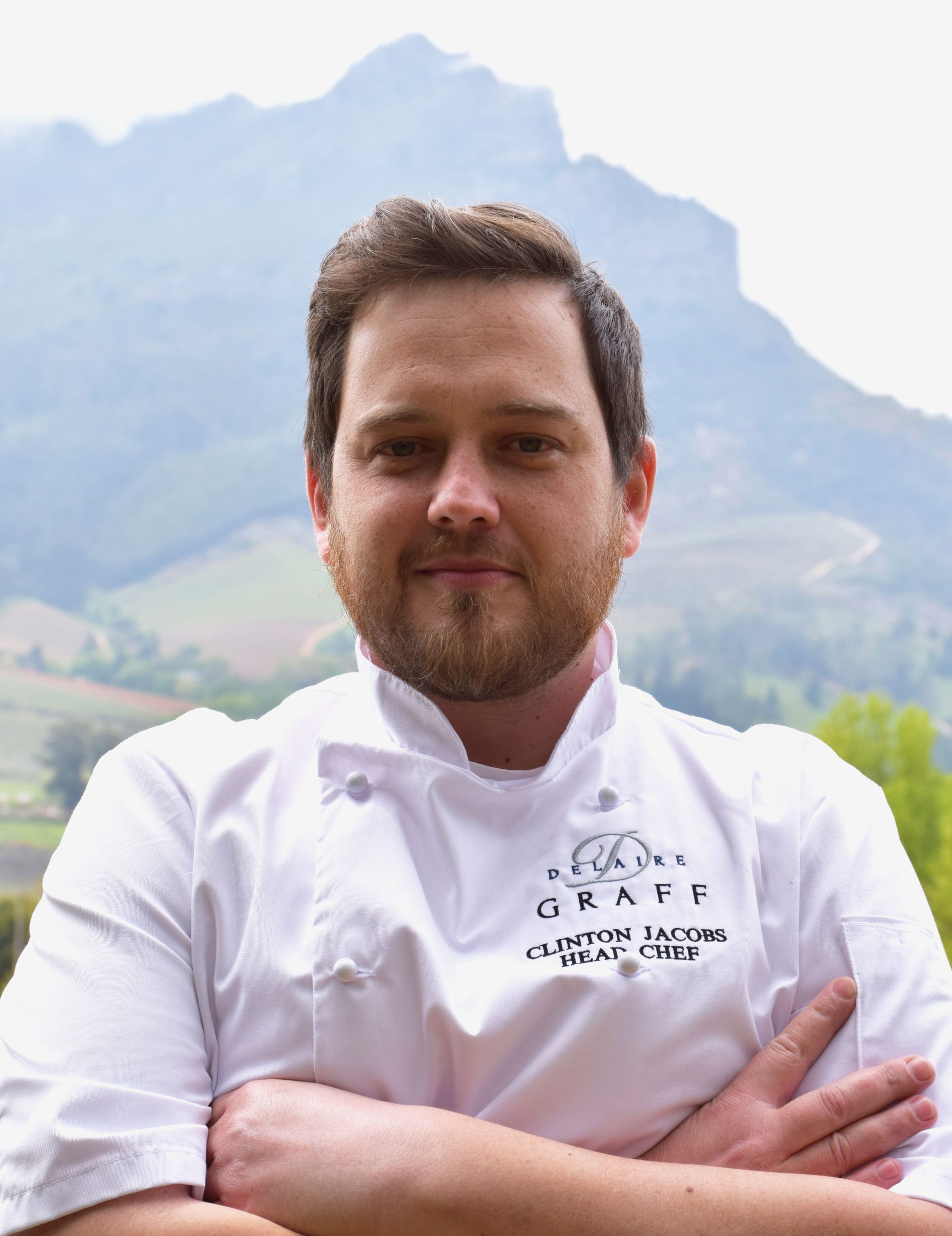 CAN YOU TELL US MORE ABOUT YOUR CULINARY INFLUENCES?
To sum them up, they are Marco Pierre-White; Ferran Adrià; Alain Passard; Daniel Humm; Cape fynbos; and my South African heritage.
Marco Pierre-White was the first celebrity chef, the one everyone wanted to be, the toughest guy on the block. As a young chef, I was influenced by him to work extremely hard without compromise, to be willing to do the long shifts to better my capability to do my work faster and to a better standard. He is also the person who showed me that shouting or screaming is not the best way to get the most out of my colleagues; fear-based tactics in a kitchen are unhealthy for all parties involved.  
Ferran is the chef who changed the way people eat, one of the biggest and most influential names in molecular gastronomy. While molecular gastronomy is not my style, I am drawn to the way everything is always questioned: Is there a better way to do this? Is there a better way to get the most flavour? Could we change this process to get a different result? Question, question, question!
Daniel Humm: one of the best in the world. His three books are my favourites, with in-depth recipes and explanations, the thought processes behind dishes, and cooking methods for ingredients. In his I Love NY book it is inspiring to see the lengths a restaurant of their calibre will go to to source the best and most interesting ingredients as close to their restaurant as possible. His intense focus on the process still influences me.
Alain Passard: the three-Michelin-star chef of L'Arpège in Paris is one of the biggest risk-takers of his generation of chefs. In 2001 he flipped his carnivorous restaurant on its head by serving only vegetarian dishes with a little bit of seafood and still kept his three Michelin stars, which at that time was unheard of. Taking risks is a BIG part of being a chef. 
Cape fynbos and my South African heritage will definitely influence my ideas for the menu at Delaire Graff Restaurant: think French and Italian Mediterranean food cooked with South African ingredients and some interesting South African cooking methods and flavours.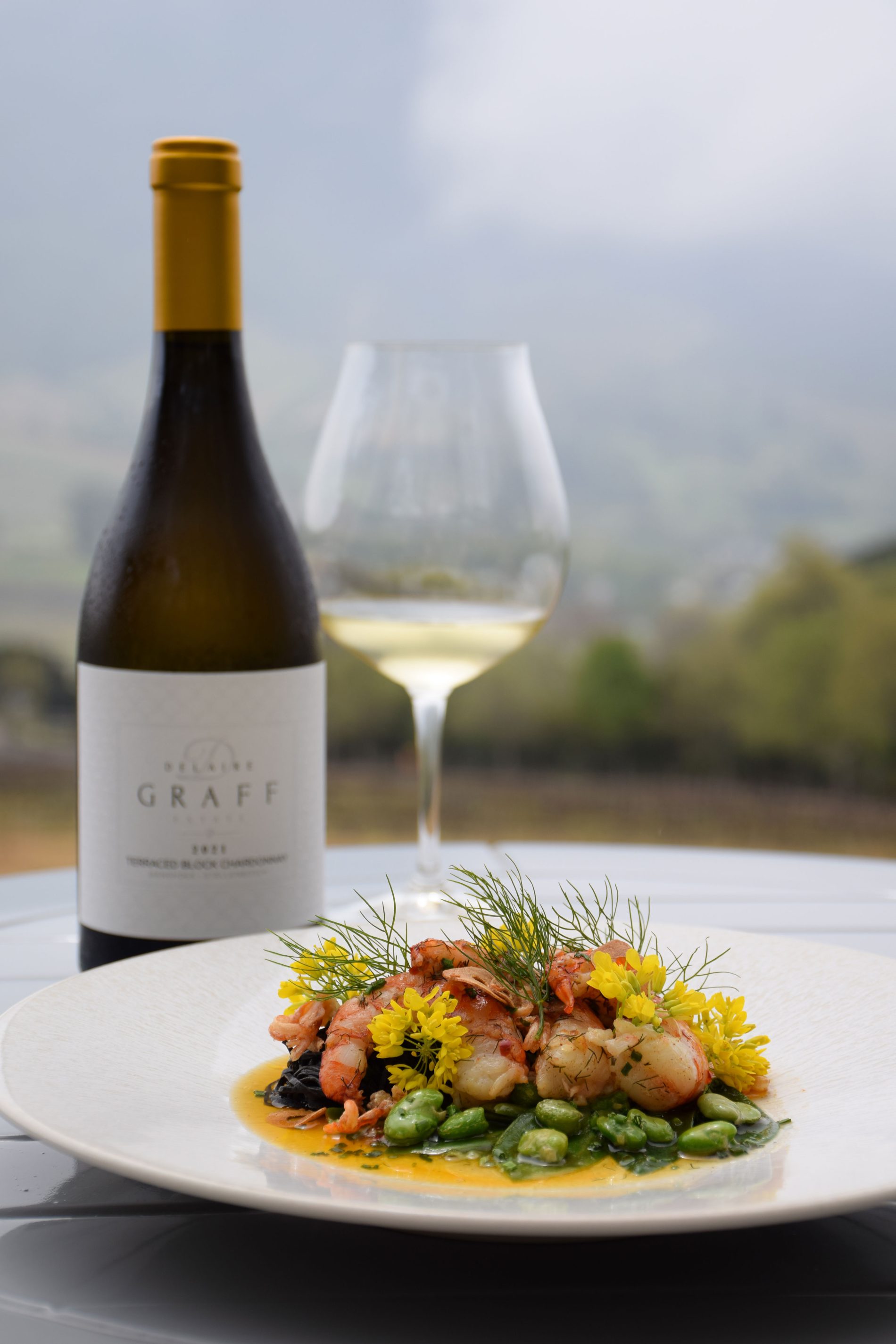 WHAT IS YOUR GUIDING PHILOSOPHY? 
Yesterday was good, but be better today. That includes food and the way we produce it as a team. There is always something that can be done better, there's always something we can make taste better and produce faster.
FIVE WORDS TO DESCRIBE YOURSELF?
Professional, composed, compassionate, strict, fair.
WHAT IS YOUR STANCE ON SUSTAINABLE DINING? 
As a chef you have to consider sustainability and the role we play. But cooking and eating sustainably is one of the last steps when thinking of our failing ecosystem and climate change. We first have to fix what is wrong and then we can live and eat sustainably. How we do that is by supporting regenerative biodynamic agricultural practices, where the health of the soil is the main concern and focus. Sustainable practices seek to maintain systems without degrading them, whereas regenerative practices apply management techniques to restore the system and improve productivity and nutrition.
WHAT DO YOU HAVE IN STORE FOR THE SUMMER MENU AT DELAIRE GRAFF RESTAURANT?
Expect fresh vibrant flavours, using interesting and heirloom fruit and vegetables, interesting cuts of meats and cooking on the fire. 
AND YOUR FAVOURITE DELAIRE GRAFF WINE? 
I've had the opportunity to taste the 2010 Botmaskop Blend and it was exceptional!  
Food and wine go hand in hand. In Italy, they only drink wine when they eat, so they must drink a lot because they are always eating. I like to cook towards the wine, matching flavours, acidity and mouthfeel to suit the specific wine. The wine is already made, it's been aged to be enjoyed at its best, so I attempt to elevate that experience by producing food that complements the wines.