Gardening for the Future at Delaire Graff
To Garden Sustainably is to Tread Lightly on the Land
Underpinning the bounty of Delaire Graff's award-winning estate is a sustainable, earth-friendly approach that nourishes the land from the soil up. We ask garden manager Torstiel Gumbo just how he cultivates these healthy gardens.
The artfully landscaped gardens tucked between Delaire Graff's mountainside vineyards were originally designed by world-renowned horticulturist Keith Kirsten. Twelve years on, the full-time management of these magnificent gardens lies in the capable hands of Torstiel Gumbo, the estate's dedicated garden manager.
Assisted by a team of 13 full-time gardeners, Torstiel has developed a sustainable, earth-friendly approach to taking care of 12 hectares of mainly indigenous plants and trees that flourish on the terraced slopes below the Botsmaskop peak. There are more than 350 species of plants on the estate, 70 percent of which are indigenous. The balance are exotic, non-invasive flowering species selected to bring splashes of colour and heady fragrance to the grounds throughout the year.
PRACTICAL MAGIC
Beyond the purely ornamental lies a hard-working kitchen garden producing spinach, carrots, onions, beetroot varieties, beans and aubergines – or whatever the chefs request. Torstiel and his team are in constant communication with the restaurant kitchens, fine-tuning what to grow and harvesting each nutrient-dense crop when it's in peak condition. Before they plant new seedlings or source specific varieties, they consult with the chefs.
The outdoor garden is supplemented by a greenhouse kept at a constant temperature so that it can produce a steady stream of salad ingredients, herbs and edible flowers for the restaurants. Indochine's Asian cuisine requires lots of fresh herbs, including different varieties of basil, pineapple sage, coriander, mint and, of course, lemongrass. Up to 20 trays of micro-greens, including pea shoots and sunflower seed shoots, are delivered to Delaire Graff Restaurant's kitchen every week for salads and garnishing.
Sixty-five percent of the fresh produce on the menus is sourced from the estate's greenhouse and vegetable garden, while the balance is sourced from local suppliers who share the same philosophy of organic farming.
GUARDIAN OF THE SOIL
To garden sustainably is to tread lightly on the land. It requires resourcefulness, using what's freely available and buying in as little as possible. Torstiel refers to himself as a 'guardian of the soil' because a healthy garden begins with fertile, mineral-rich soil. But just how did this remarkable man find himself the custodian of Delaire Graff's glorious gardens?
Torstiel's journey from rural Zimbabwe to the prestigious wine-growing region of Stellenbosch speaks of immense patience, self-belief, grit and, underlying it all, a passion for cultivating and growing plants and working in nature. From a young age, he showed entrepreneurial leanings. Growing up during challenging times in Zimbabwe, he was sent to board at a mission school. With a lack of funding due to changed family circumstances, from the age of 12 Torstiel worked in the school gardens to cover the cost of his tuition. At high school he negotiated a similar deal with the headmaster and continued to earn his keep by doing the gardening until he was awarded a grant by the UN to complete his schooling successfully. To help put his siblings through school, he gave geography and history lessons. After graduating from agricultural college with a diploma in general agriculture, he worked on farms and opened several businesses, including butcheries.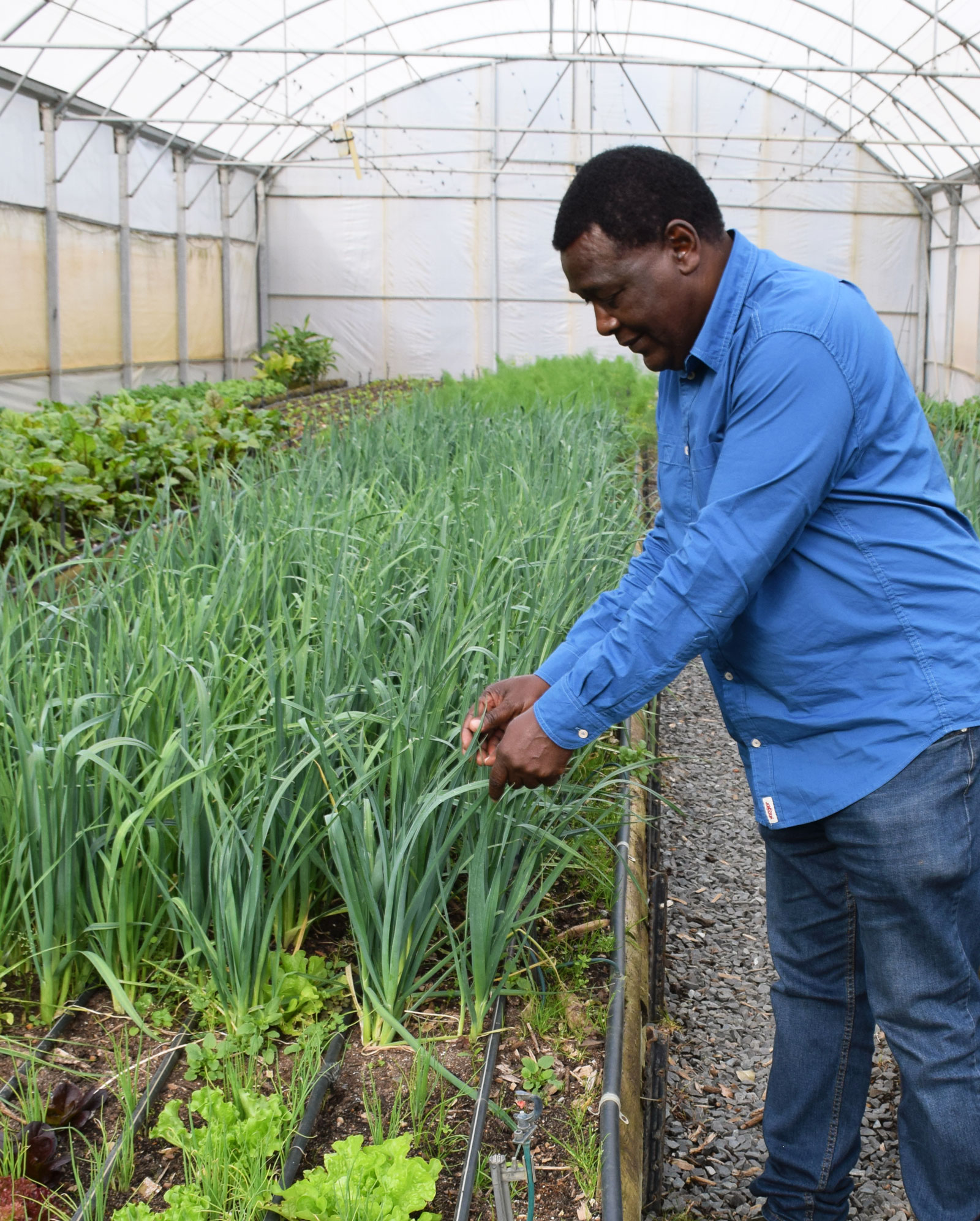 It was some time before his dream of studying horticulture could be realised, an interest sparked by observing his mother absorbed in her income-generating vegetable garden at home in Zimbabwe. Like many Zimbabweans desiring a better life, Torstiel relocated to South Africa.
His tenure at Delaire began in 2008, working closely with Keith Kirsten and his team, including horticulturist Ray Hudson, who quickly became a mentor. Over the years, as the estate has expanded and developed, Torstiel has been involved in establishing every new garden, from the ornamental gardens surrounding the lodges and spa to the organic vegetable garden and greenhouse.
LAYING THE GROUNDWORK
The estate's wormery is the secret to the organic, nutrient-dense compost and fertilizer that keep the gardens and vineyards healthy, green and flowering. Food waste from the kitchens is put to good use to build compost heaps, which form the basis of the wormery from which nutrient-dense liquid fertiliser is tapped off, also known as worm tea. Earthworms act like hundreds of tiny, but effective eco-engineers, increasing soil health as they tunnel their way through organic matter, releasing potassium, nitrogen and other vital minerals into the soil, elements that can be absorbed by the root systems of plants.
Torstiel explains that organic fertiliser is absorbed at a slower rate than any chemically created feed, which is one of the reasons why the beds in the greenhouse and the vegetable garden are always lush and productive.
Cuttings from the gardens and vineyards are chipped to produce wood chips for laying down on the paths between the vegetable beds. Not only do they prevent muddy boots in winter, in the process of being trammelled underfoot they eventually turn into compost. By next year, the estate hopes to be self-sustaining and will buy in just the bare minimum of compost.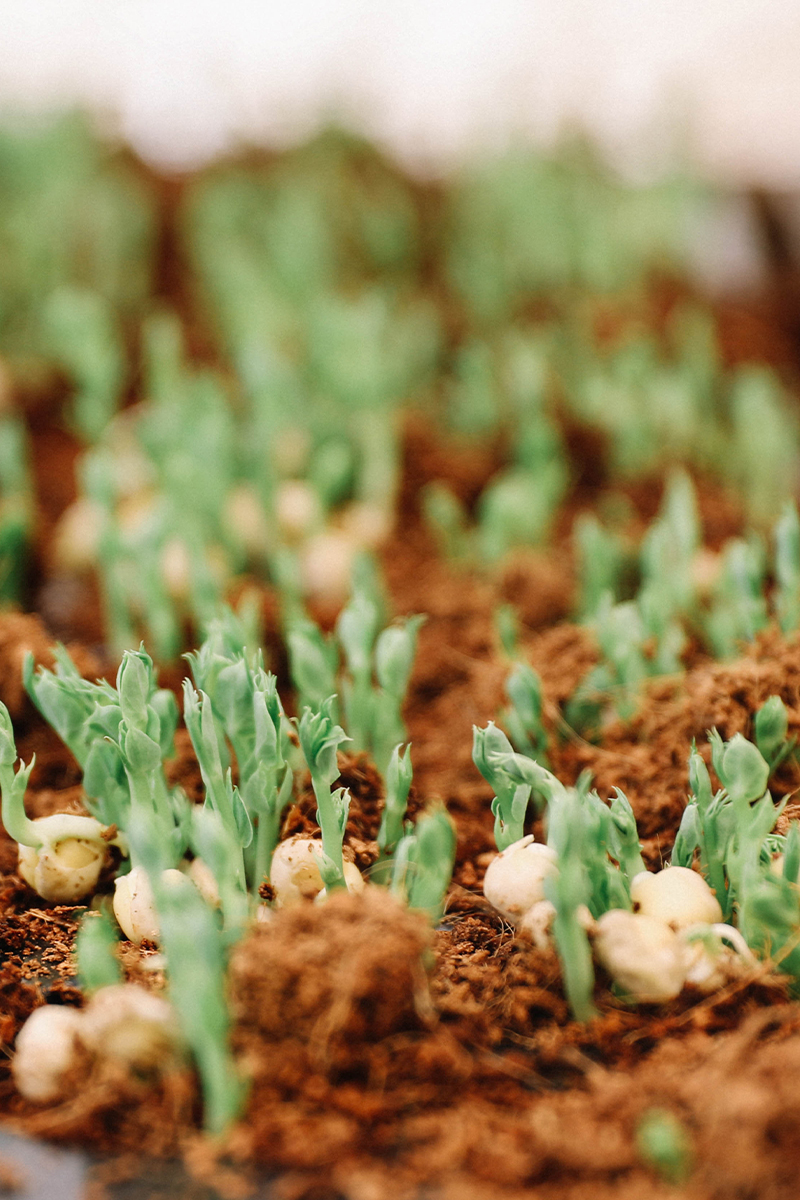 GREETING THE PLANTS 
With 13 gardeners and 12 hectares of gardens to maintain, Torstiel divides the work so that each gardener is responsible for just over one hectare.
"It works best for each man to be responsible for a permanent area. I expect each gardener to take complete ownership of that hectare. He must know the names of all the plants, and when to prune, cut, fertilise and irrigate them," he explains. There is a handbook for each section, packed full of specific information about the plants and how to take care of them.
Every morning, the gardeners have to 'greet their plants' so that they can identify any areas that need attention. Next, pathways between the lodges need to be swept and cleared so that by the time the first guests walk to breakfast or the spa, everything is neat and orderly. Should a guest stop to ask a question about a flowering plant or a mature tree, the gardeners are able to speak with complete authority about their patch.
Training takes place quarterly, as there is much to teach. To work at this level, gardeners need to have a sound knowledge of all their plants, they need to know how to cultivate and prune, how to identify diseases and pests, and how and when to fertilise and irrigate. Torstiel also rates their performance every three to four months, and the best gardeners receive a certificate and an incentive at the end of the year. "It's not just about how well they take care of their section but also whether they take pride in their appearance, are punctual, and work well as part of a team."
SO WHAT'S NEXT?
With spring in the air in the Cape Winelands, life on the estate is busier than ever. The spring-flowering species in the gardens burst into flower at the same time as the vineyards' beehives awaken after the winter chill, ready to play their part in pollinating the vines. In the hand-tended vineyards, the transition from winter dormancy signals that it is time to lay the groundwork for harvest, with careful management now of the vines and the soil.
Despite this busy schedule Torstiel Gumbo and his team take the long view, planning for a garden that matures and delights year after year. Right now, they are developing a new garden on the embankment as you approach the gate from Stellenbosch. Most notable, however, is that with their improvements to the wormery and composting methods, by 2023 Delaire Graff aims to buy in only the barest minimum of compost or fertiliser. For us, this really is the best news of all.