Best of Wine Tourism 2022
Delaire Graff Lodges & Spa has been named 'Best Accommodation' within the 2022 regional winners, and we are immensely proud of our team. 
Founded in 1999, the Great Wine Capitals Global Network is an alliance of the world's eleven internationally renowned wine regions. The Network founded the Best of Wine Tourism awards to seek out the world's most innovative and exceptional vineyard hospitality experiences which serve as an industry benchmark for excellence. This year, Delaire Graff Lodges & Spa is honoured to achieve the title of 'Best Accommodation' in South Africa for 2022.
"After a challenging year for the industry, we are incredibly proud of our team for continuing to strive for excellence in every aspect of our hospitality experience, in our vineyards and in our cellar. Awards such as this bring global attention to the quality of South African hospitality and wine, and we are honoured to play a leading role in the creation of world-class wine tourism experiences here in Africa" shares Hospitality Manager, Werner Wentzel.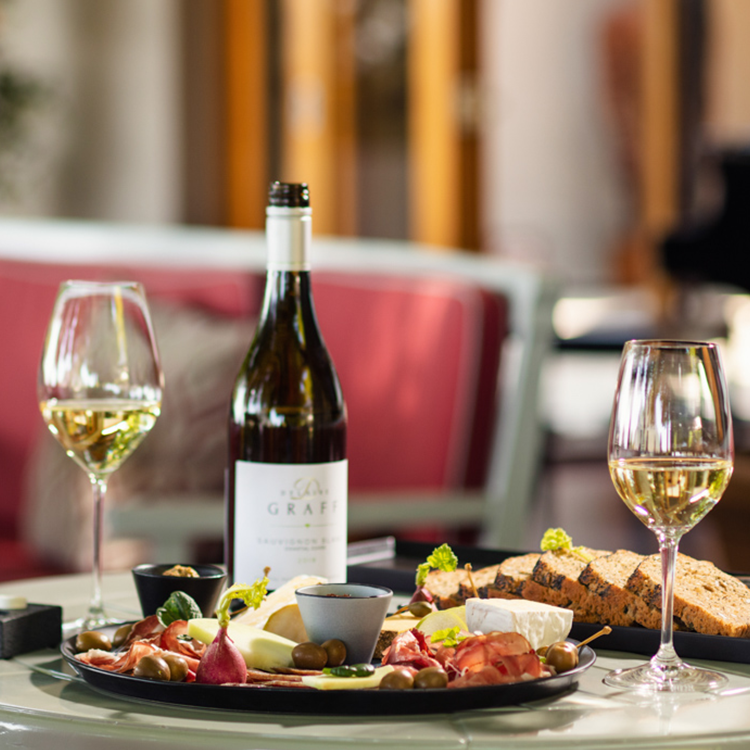 About the Best of Wine Tourism awards
The Great Wine Capitals Global Network founded 'Best of Wine Tourism' to recognise leading wineries and wine-tourism related businesses that have distinguished themselves in areas such as innovation, service and sustainable practices. The Network aims to encourage travel, education and business exchanges between prestigious wine regions through the awards which acknowledge aspects from art and culture to sustainability, and truly remarkable hospitality.
The regional awards for 2022, now in their 23rd year, were announced on 12 October, 2021 at Creation Wines in South Africa. The awards continue to go from strength to strength since their inception with a record number of entries for 2022, and are highly coveted within member regions.
"We are truly honoured to have worked closely with industry stakeholders to recognise the wineries and wine tourism related businesses for having pushed through the challenges the industry has faced this past year and continued to excel and innovate," concluded Wesgro's Chief Marketing Officer, Monika Iuel.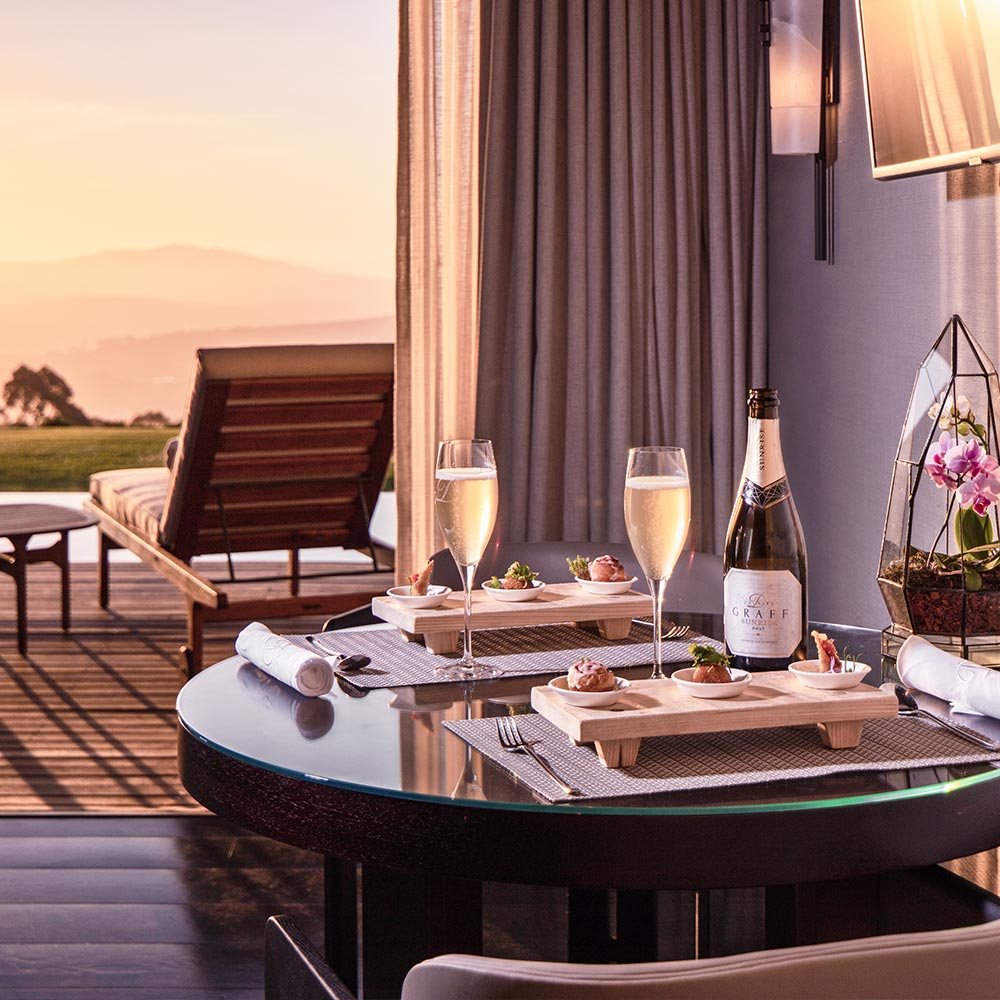 A Cape idyll at Delaire Graff Estate
Discretely positioned at the highest point of the Helshoogte Pass, Delaire Graff Estate welcomes guests in quiet splendour. Here, Delaire Graff Lodges & Spa overlooks the Elysian beauty of the Cape Winelands with a collection of twelve private lodges and the curated Owner's Villa offering iconic Cape Winelands views, the lodges are housed in separate structures, with graceful Cape Dutch-inspired rooflines.
"The Villa and Lodges have been a very personal project for me, and it is wonderful to see our vision become a reality," commented Laurence Graff, Chairman of Graff. "There really is nowhere else in South Africa where you can experience this level of luxury and we are delighted that we can finally share these exceptional gems with our guests."
Designed and curated by David Collins Studio, the Owner's Villa and Lodges incorporate bespoke materials and soft furnishings throughout. Spacious lodge interiors include a master en-suite bedroom and separate living room which lead onto a private terrace and heated plunge pool overlooking either rolling vineyards, sprawling gardens, or the entire valley. The design team opted for texture, softness, subtle African motifs and the feeling that everything was hand-worked. Evolving the Studio's original design vocabulary, inspiration for the interiors came from African colour palettes and patterns, married with European touches.
MAKE A RESERVATION
Awaken each morning in luxurious comfort to striking views at Delaire Graff Lodges & Spa, an idyllic starting point for a day exploring Delaire Graff Estate's finest experiences. Dine at Indochine for refined Asian-influenced cuisine or at Delaire Graff Restaurant with its welcoming winelands terrace and bistro-chic dishes. Find balance and restoration with a results-driven treatment at the spa.
Explore the vineyards, abundant gardens, curated private art collection and flagship boutiques. Taste the award winning vintages in the Wine Lounge or savour a glass in the privacy of your lodge. The experience touches each of the senses and imbues the mind, body and soul with a sense of tranquillity.
DELAIRE GRAFF LODGES & SPA  VIEW CURRENT PROMOTIONS  MAKE A RESERVATION OR ENQUIRE