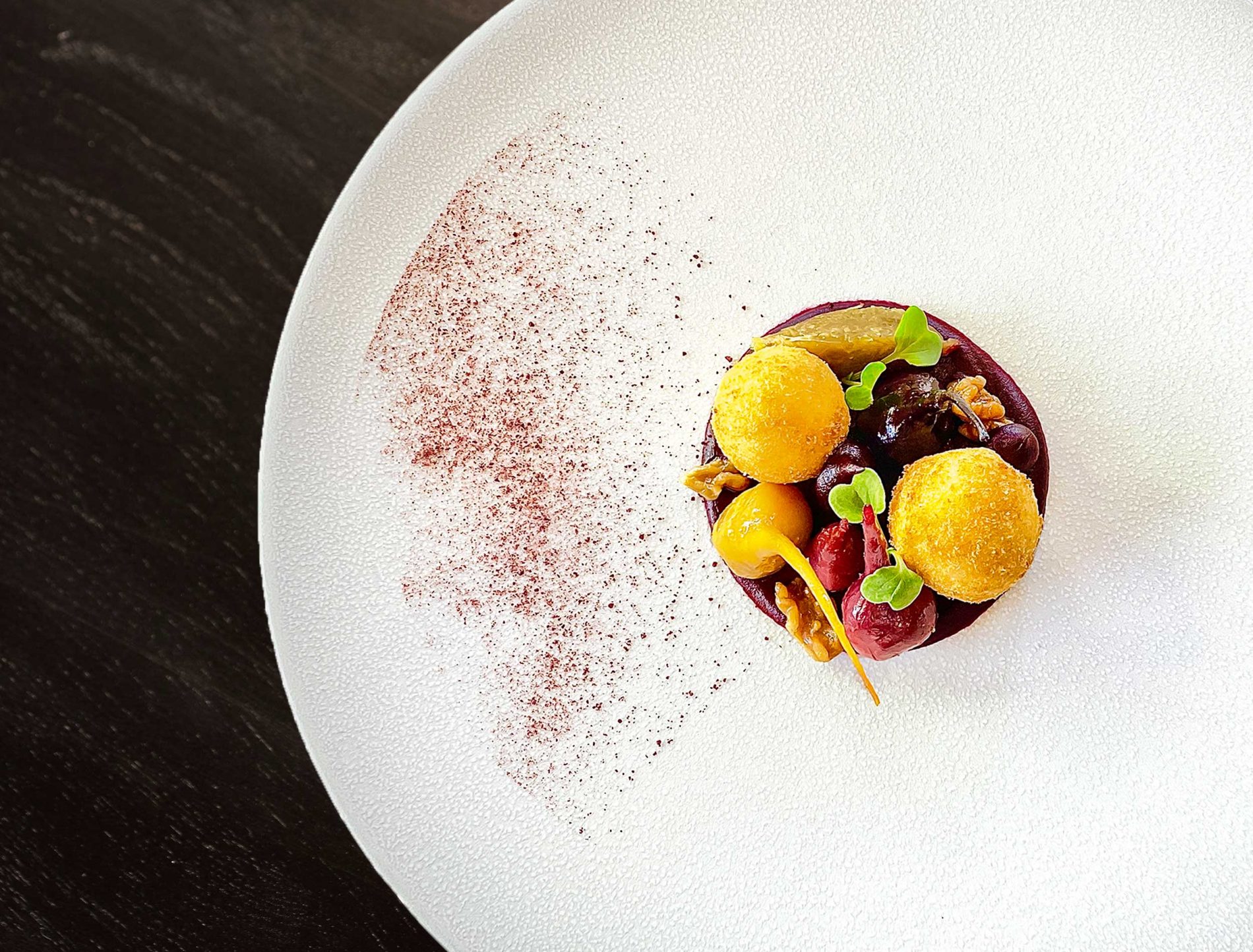 INGREDIENTS:
Goat Cheese Balls:
Belnori Chevin goat cheese
4 eggs (whisked)
200g cake flour
200g bread crumbs
Fennel Chutney
5 fennel bulbs
125ml red wine vinegar
100g brown sugar
Roast Heirloom Beetroot:
Beetroot
60ml olive oil
5ml fine salt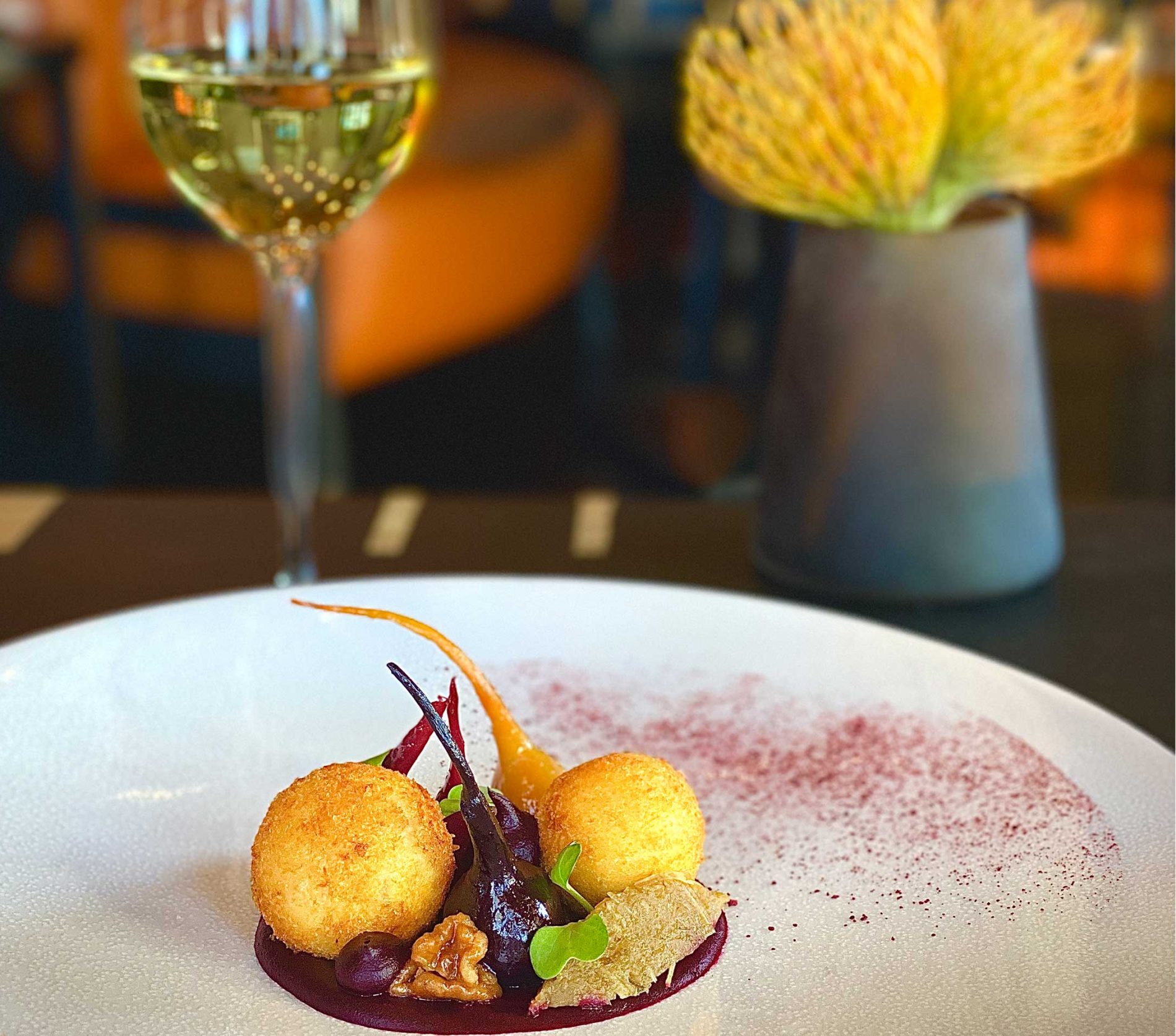 METHOD
FOR THE Goat Cheese Balls:
Roll the goat cheese into even portions. Evenly coat the balls in flour, dusting off any excess. Place the balls into the egg mixture to coat, then into the bread crumbs – repeat this 3 times and place on one side until you're ready to plate.
FOR THE Fennel Chutney:
Roughly chop the fennel bulbs and rinse them in water to remove any sand. In a pot over low heat, cook the fennel just until caramelised. Add vinegar to remove any fennel stuck to the bottom of the pot then add the sugar and cook the fennel until it is soft. Using a hand blender, blitz until it is blended but chunky. Place into a heatproof container and allow the mixture to sit at room temperature until it cools down.
for the Roast Heirloom Beetroot:
Cut two even pieces of foil. Place the beetroot onto one piece of foil and pour olive oil over the beetroots to coat them evenly, add salt. Cover the beetroots with remaining foil. Fold the edges nicely to create a pocket – this will allow all the steam to stay inside the foil. Roast at 180°C for 30 to 35 minutes depending on the size of the beetroot. The beetroots will be ready when the skin comes off easily (the beetroot should still hold its shape).
to assemble:
For final plating, heat a small pot of oil to 180°C (or use your airfryer). Deep fry the rolled goats cheese balls until they are golden brown. Drain them on a paper towel. Serve with warm with beetroots and fennel chutney on the side.
"Belnori Cheese is produced in a boutique cheesery in Bapsfontien. The owners are passionate about their goats and what they do. The goats are treated like royalty and can often be seen having a bath and being brushed. Rina is a very talented cheesemaker and produces some of the most delicious cheeses I have ever eaten."
– Chef Osborn.
Also pairs beautifully with the Delaire Graff Banghoek Chardonnay or the Delaire Graff Estate Merlot