A Burst Of Sunshine
The Sunburst brings golden brilliance to the Delaire Graff Icon Range
Words by: Kerry Searle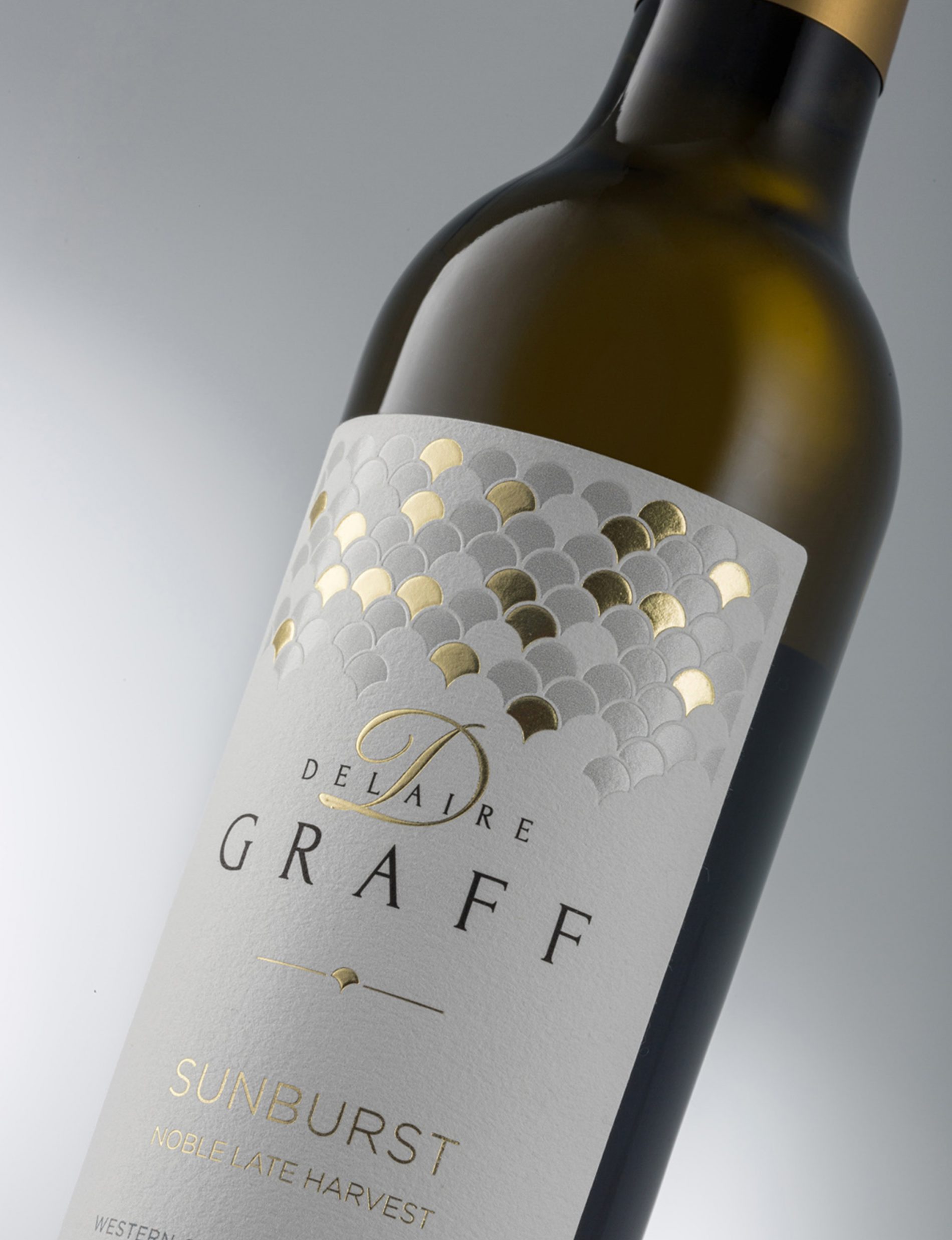 The Icon Range features Delaire Graff Estate's most refined and exclusive wines. Each of the range's prestigious vintages have won multiple honours from The Platter's Wine Guide.
The Estate is now welcoming another beaming jewel to the fold: the Delaire Graff Sunburst, a vibrant and alluring Noble Late Harvest wine, made from Sauvignon Blanc grapes. "The Icon Range is the finest example of what we do at Delaire Graff Estate," comments winemaker Morné Vrey.
"We go to great lengths to ensure it is the best possible; a particular vintage has to be good enough to even produce. While we have a sense from the outset if it will be good enough, we apply our palettes to
the process, tasting the barrel throughout maturation."
"THE ICON RANGE IS THE FINEST EXAMPLE OF WHAT WE CAN DO AT DELAIRE GRAFF ESTATE… WE GO TO GREAT LENGTHS TO ENSURE IT IS THE BEST."
The Delaire Graff Sunburst offers honey-cast notes layered with spicy tropical fruit, set against the canvas of botrytis (noble rot). Since the Sunburst is a Noble Late Harvest wine, it is more delicate to produce.
"It is more prone to vintage change, so the season needs to play along," Vrey explains. "If the grapes are too hot and dry, we don't get noble rot. The harvest in 2015 was an especially good vintage." Aged in French oak barrels, the wine's complexity and structure offers a regal elegance, a fitting attribute to conclude the Icon Range.