Kendell Geers
A treasured collection
A proud acquisition of important works for the private collection housed at Delaire Graff Estate.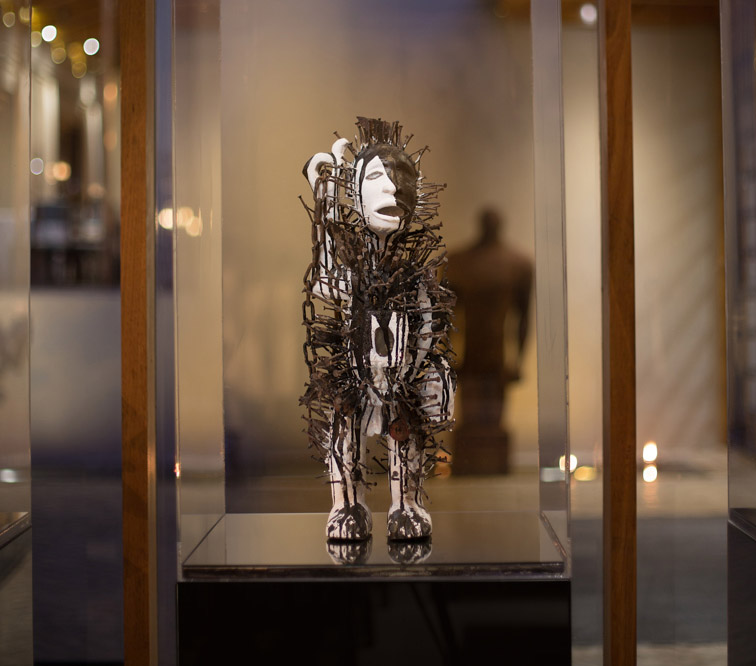 NOW HOUSED AT DELAIRE GRAFF ESTATE
Following his solo exhibition at the Goodman Gallery Cape Town, Delaire Graff Estate is proud to present recently acquired works from the legendary artist, Kendell Geers.
Delaire Graff Estate is one of South Africa's leading art destinations in the heart of the Stellenbosch Valley. With a prominent collection of South African art, each piece which adorns the walls and gardens has been personally handpicked by owner and visionary, Laurence Graff, from a much-treasured personal portfolio.
Pieces from Geers' exhibition, titled AniMystikAKtivist, beautifully complement the existing collection recalling the activism of the young South African artist. Geers has matured into an artist with a profound understanding of indigenous Shamanic practices which he employs as part of his creative process.
By weaving together the socio-political, the activist, the mystical and the animistic traditions, Kendell Geer's work asserts a talismanic and totemic identity which radiates strong transformative energies.