Wine Tasting at Delaire Graff
At the Wine Lounge
In the heart of South Africa's Winelands, savour a wine tasting experience like no other at Delaire Graff Estate, where guests can sample some of South Africa's finest vintages accompanied by spellbinding views across Simonsberg Mountain.
Tutored Wine Experience
Allow our wine tutors to awaken your senses to the unique qualities of our wines with a Tutored Wine Experience at our Wine Lounge. Operating on a first come, first served basis, should the Lounge be full upon your arrival you will be placed on a waiting list until a table becomes available.
Shop Online
South African residents can order our wines directly from our website. US and European (incl. UK) residents can order Delaire Graff Estate wines via our wonderful partners. Delivery times and availability is dependent on your region, please explore our partners' websites below for more information.
South Africa
Local residents can purchase wine direct from our online cellar.
United States
Cape Ardor offer America's most exclusive collection of South African wines.
UK & Europe
Based in Germany, CAPREO shares South Africa's finest wines with all of Europe.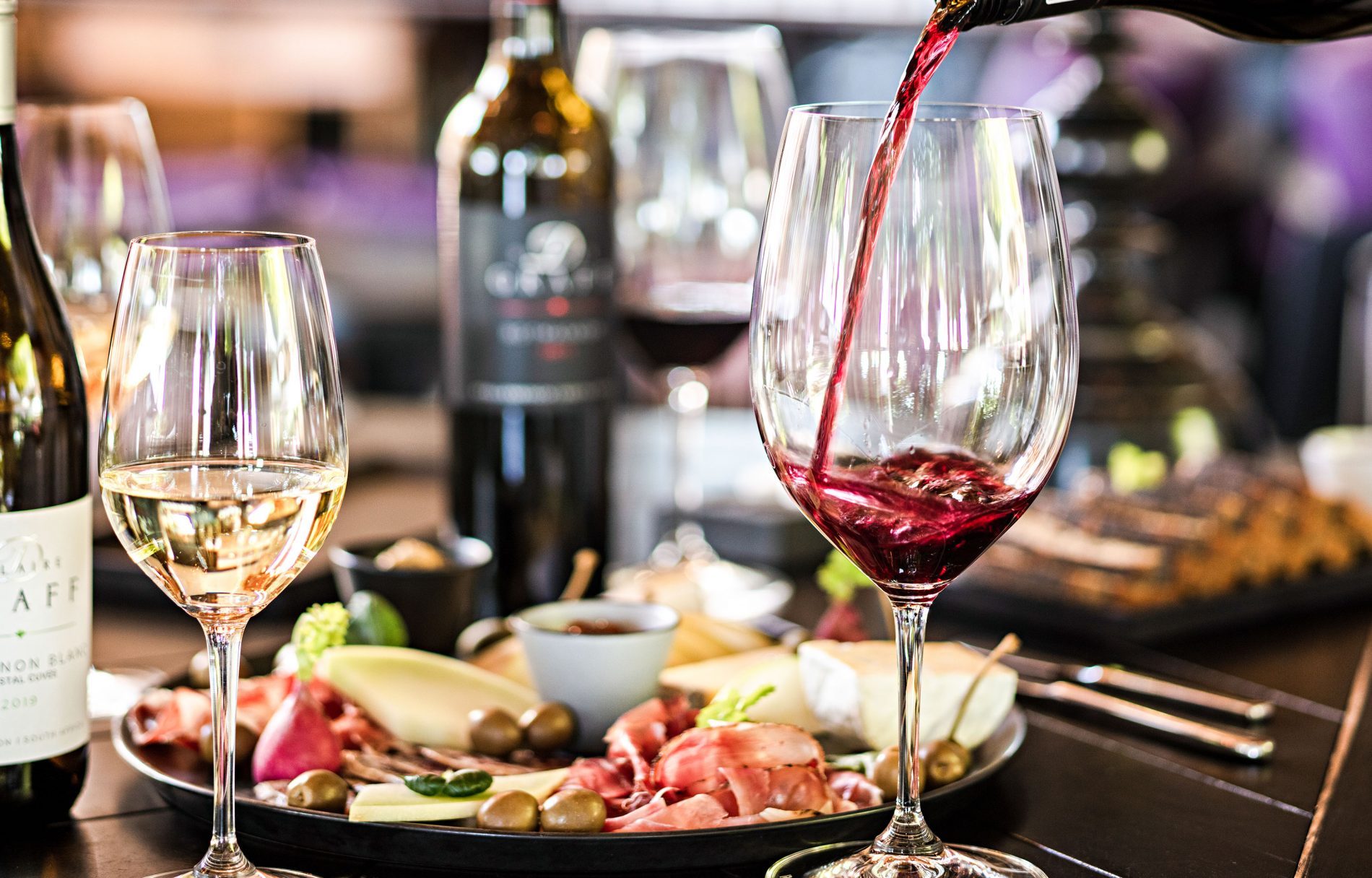 Wine Tasting Options:
We offer the following options:
– A tasting of three wines at R75 per person.
– A tasting of four wines at R100 per person.
– A tasting of five wines at R125 per person.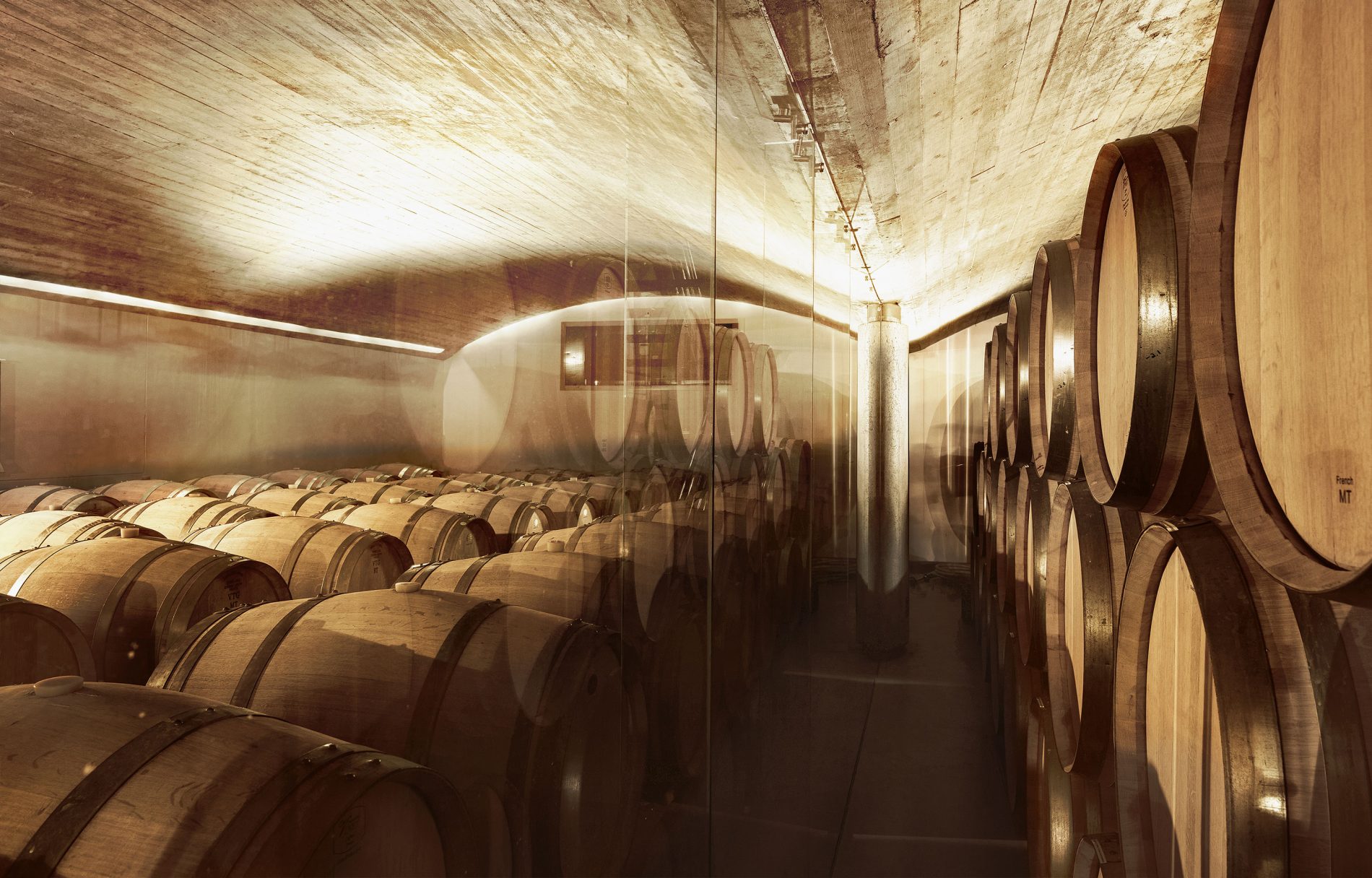 Purchase Wine from The Estate:
Guests can buy wines by both single bottles and cases during their visit, with 6 bottles (1 case) being the minimum order for international shipment.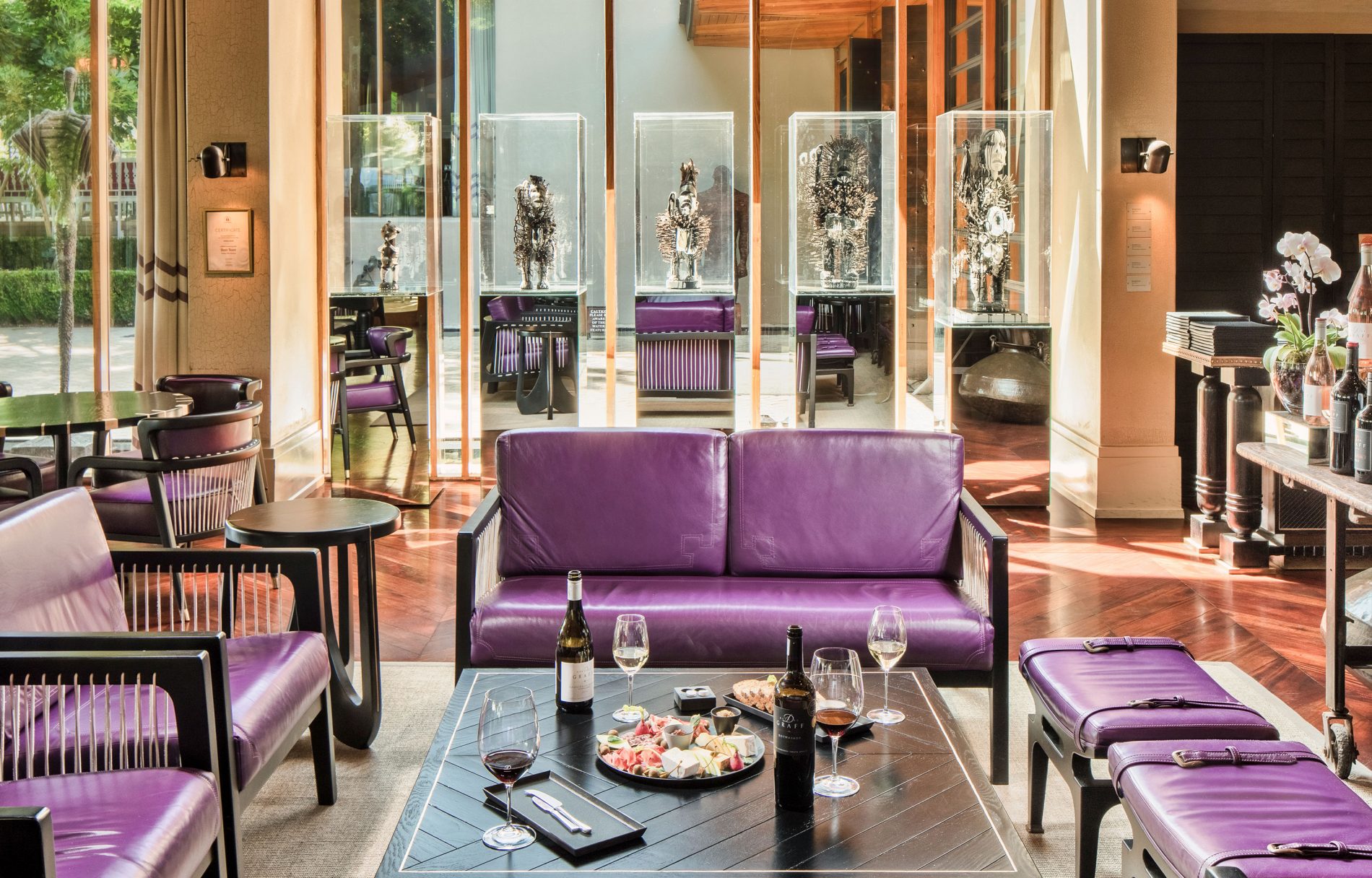 Lounge Opening Hours:
Monday – Thursday & Saturday: 10h00 – 18h00 (last seating at 17h30, closed at 18h00)
Friday: 10h00 – 17h00( for tastings) open until 20h00 (last seating at 20h00, closed at 20h30) for by the glass or onsite consumption of a bottle. 
Sunday: 10h00 – 17h00 (last seating at 16h30)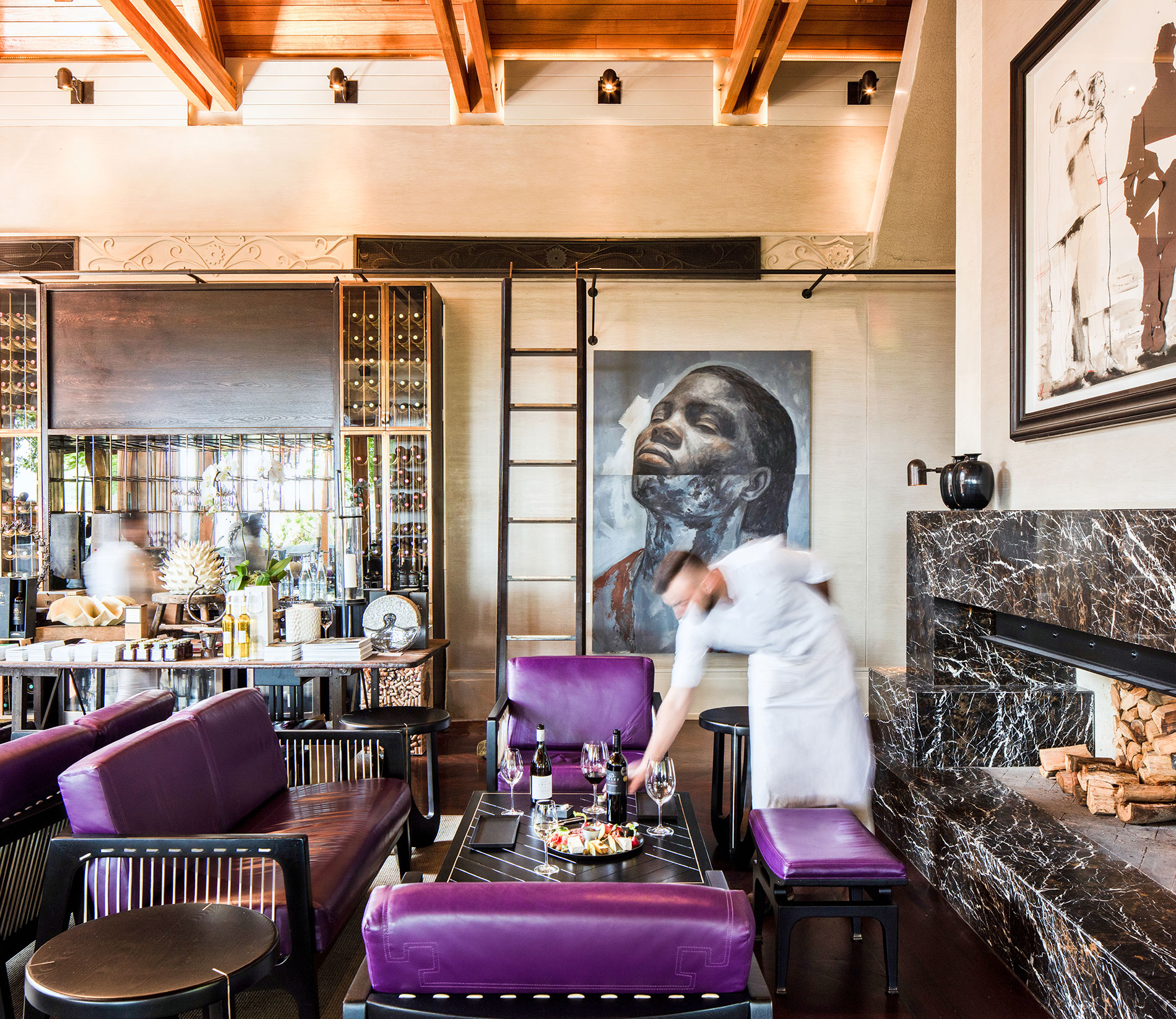 Seasonal Settings
Savour a glass of Delaire Graff wine all-year round at the art-filled Wine Lounge – on the spacious terrace in the summer, encircled by dramatic mountain views, or inside accompanied by a crackling log fire come winter.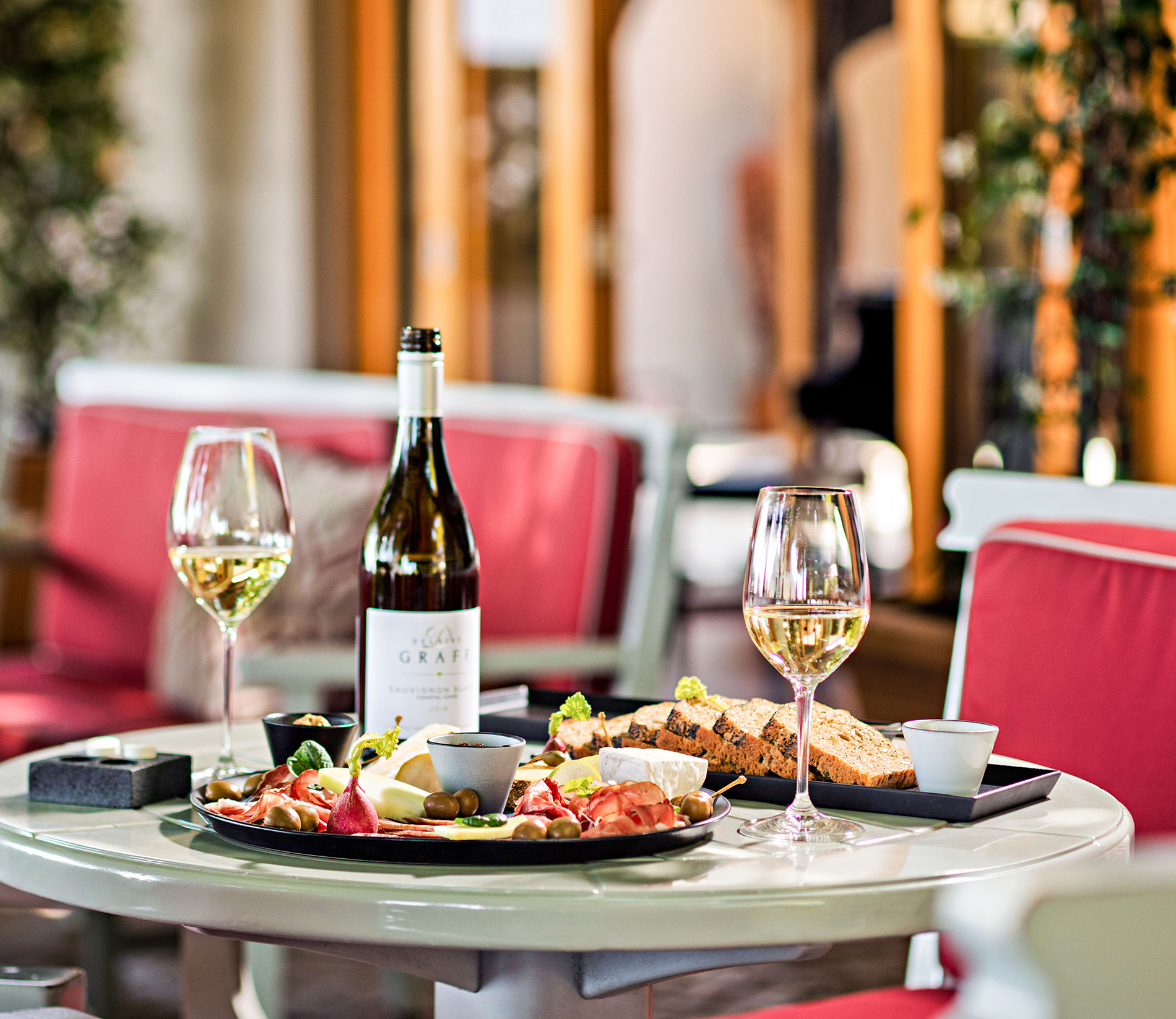 Sharing Menu
To enhance your experience, enjoy a selection of plates and snacks designed to complement refreshing non-alcoholic beverages, including platters of locally produced cheeses and charcuterie, and locally sourced smoked salmon.
Please note:
Tables are on a first-come, first-served basis; no reservations available.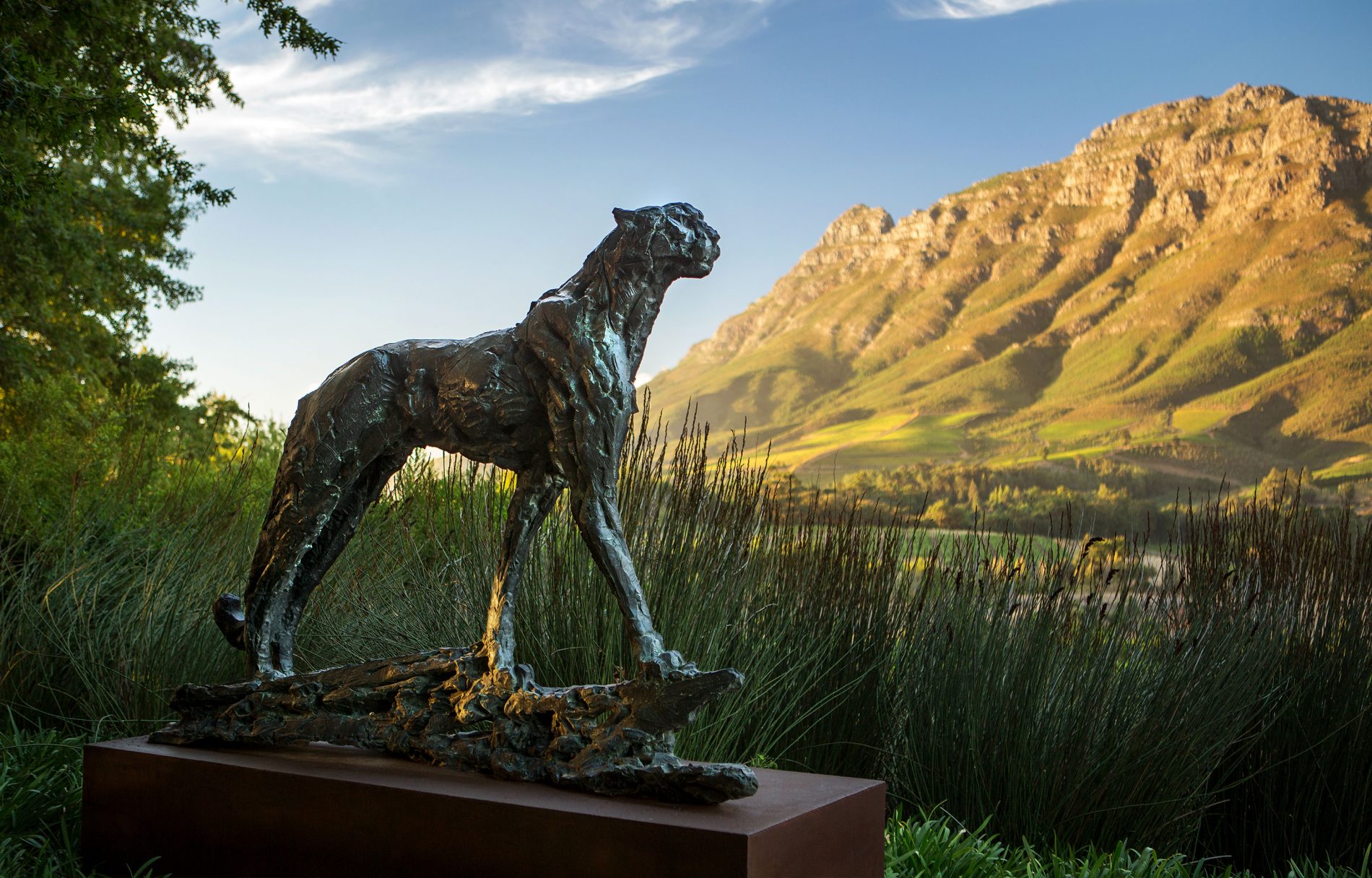 Enjoy the Gardens
After your wine experience, wander the Estate gardens. Open to all visitors, they are an ever-changing spectacle of flora and fauna, with sculptures from Laurence Graff's personal collection taking centre stage.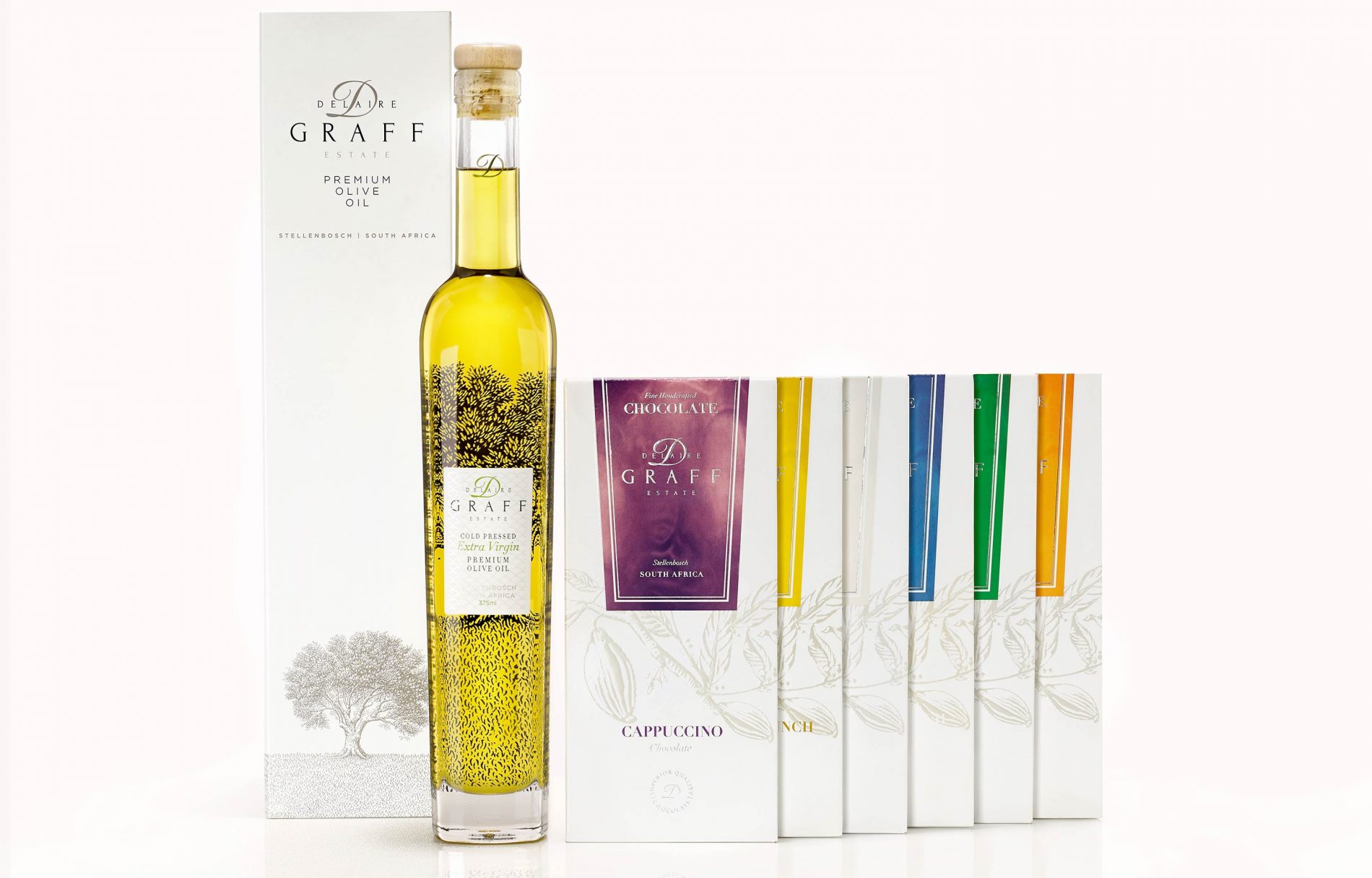 Take Home Produce
In addition to the Delaire Graff wines, a variety of produce made at Delaire Graff or in the surrounding area, including honey and olive oil, and artisan chocolates, is also available at the Wine Lounge.