A vegan mystery
Kayla-Ann Osborn & MasterChef 2022
One of the world's biggest culinary sensations, MasterChef began in 1990 in the United Kingdom and has since expanded to all corners of the globe. South Africa first introduced this beloved franchise in 2012, with the finale of the fourth season now on the horizon! There is no challenge more enjoyed by contestants, and viewers alike, than the renowned Mystery Box. Head Chef of Delaire Graff Restaurant, Kayla-Ann Osborn, joined the top four 2022 MasterChef contestants this week in the kitchen for a particularly challenging collection of mystery ingredients…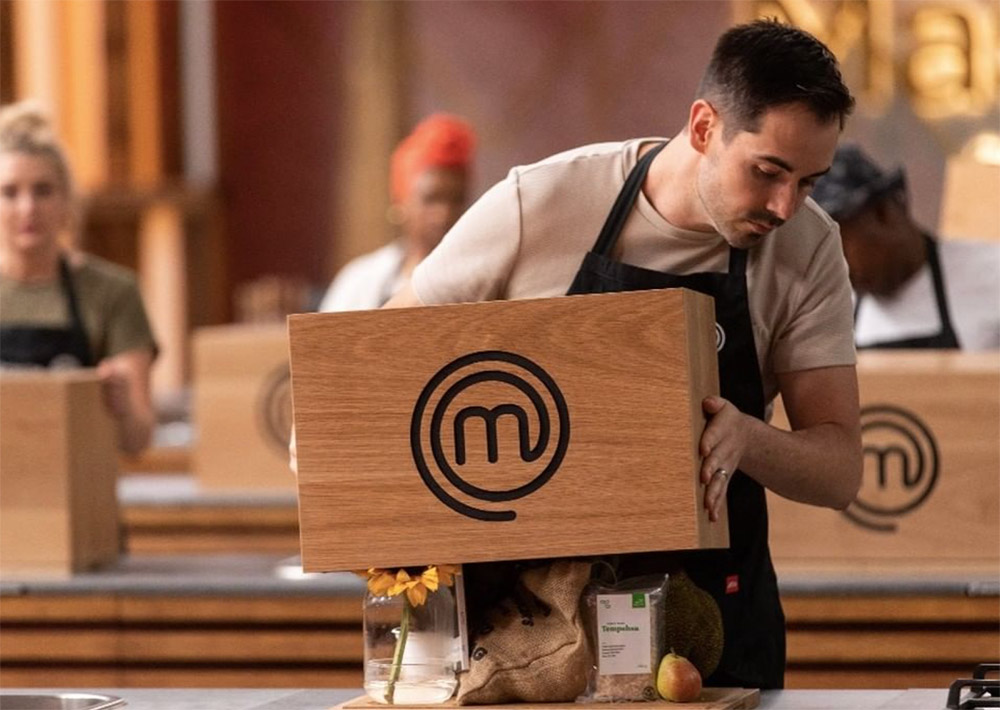 For Chef Osborn, plants are the foundation of great food and a healthy relationship with our environment. A 2019 International Strategic Themes in Food and Nutrition report stated that over 20% of South Africans are trying to reduce their meat intake. Plant-based, vegetarian and blended protein menus are given equal care and standing at Delaire Graff Restaurant. In her view, we have labelled Vegan and Vegetarian, but there is no commonly used name for a 'traditional' meat-inclusive menu, creating a divide and unnecessary 'otherness' for plant-focused eating habits. This very fundamental attitude towards vegetable, herb and fruit-based diets is something Chef Osborn is seeking to change.
In the final Mystery Box challenge for 2022, Chef Osborn gave the four contestants the opportunity to explore a new understanding of plant-based ingredients including: sunflowers, jack fruit, artichokes, cauliflower, South Africa's favourite spread – marmite, potatoes (her favourite vegetable), pears and dates. All of the non-plant-based staples were removed from the contestants' benches and replaced with vegan alternatives as well.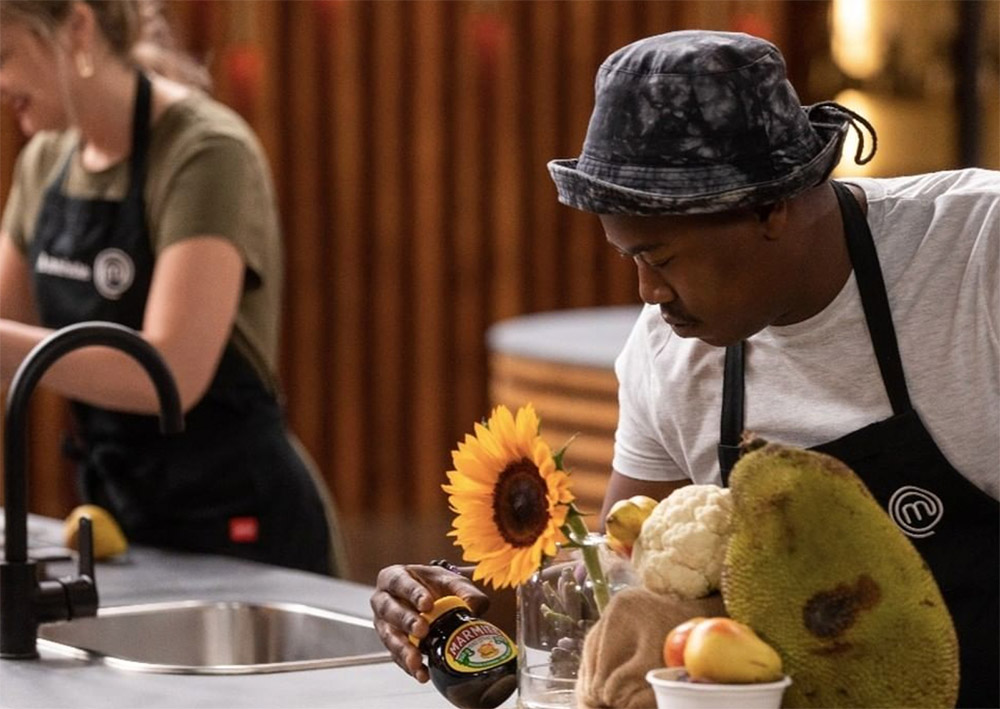 The contestants were excited about the challenge and willing to experiment, which Chef Osborn found to be inspiring during her day in the MasterChef kitchen. "Some of it worked, some of it didn't work. But the point is – they were trying something new … and there will be new avenues that come from that [willingness to experiment] and new ways of thinking, cooking and eating," Chef Osborn commented.
Chef Osborn later discussed her view on the differences between responsible eating and mainstream veganism with the producers (watch the interview below). In her view, true veganism is inspired by seasonal, natural, ethically sourced, and conscientiously farmed vegetables, herbs and fruit. It is a desire to be cleaner in our purchasing and eating habits, in order to have a lower impact on the environment. Mass produced vegan products and pre-made meals are frequently loaded with palm oil, and other unethical ingredients, which are damaging our natural environment, 'defying the point' as she describes.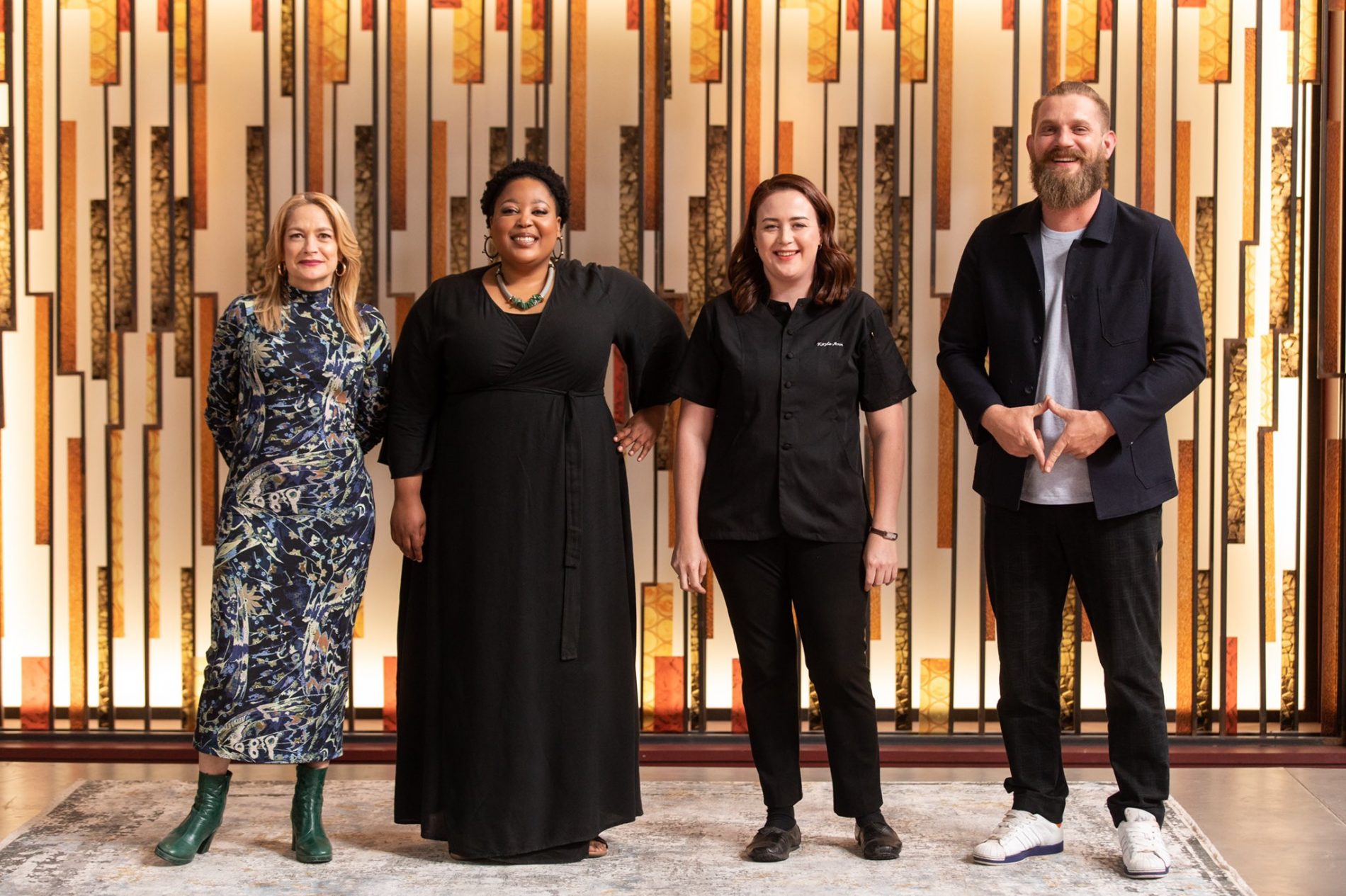 It could be said that Chef Osborn began her culinary career at the age of six, helping her gran in the kitchen. When speaking with travel writer, Wanda Henning, Kayla recalled those early moments in the kitchen saying, "My gran is so meticulous when she cooks … the onions perfectly caramelised." This careful and methodical approach to food has guided Chef Osborn's culinary philosophy, extending well beyond the dining table. She frequently reminds the Delaire Graff Restaurant team that, "The best food begins with the best ingredients". And 'best' doesn't mean the most expensive, it means produce with good provenance, where every step in the production is responsible – and the quality reflects it.
Go on a journey of discovery, alive with fresh, fragrant flavours anchored by exceptional farm-to-fork provenance at Delaire Graff Restaurant and Chef Osborn, inspired by her love for sustainable cooking. Guests can expect warm roasted and nutty flavours, herbaceous freshness, hints of spice and zesty fruits to shine throughout the various menus on offer.
"Just eat more vegetables, it's that simple." ~ Kayla-Ann Osborn
Images courtesy of MasterChef South Africa