Q&A with Kayla-Ann Osborn
Inspiration meets dedication
With the start of the Summer season, not only are the vines beginning to turn the valley a beautiful shade of green again, but our greenhouse and gardens are bursting with new seasonal produce. Menus at Delaire Graff Restaurant are inspired by the seasons and our local ingredients, and so we caught up with Head Chef Kayla-Ann Osborn on what we might expect from the kitchen this Summer. She shares her thoughts on the new dishes, being a new mom and some personal insights into the world of food.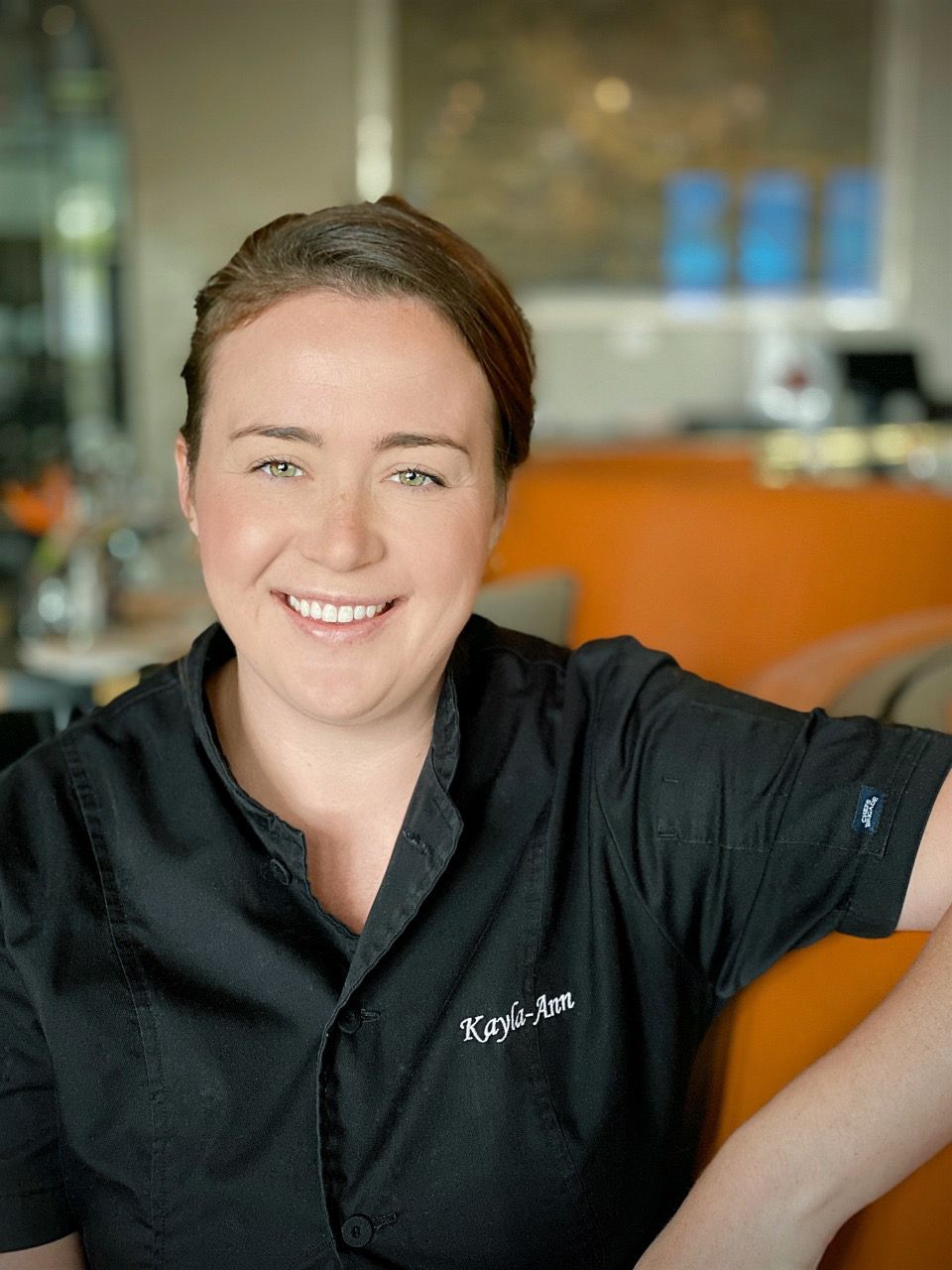 A FEW FAVOURITES
What is your favourite style of cuisine?
That's so tough. I'm inspired by so much. Indian, Italian, Turkish style food I love and I absolutely adore fresh fish.
What is your favourite meal to cook at home?
Spaghetti Bolognese – the way my Gran makes it. It trumps all others. I also cook a lot of curry being from Durban.
What is your favourite Delaire Graff wine?
The Botmaskop blend. It is incredibly delicious, every single bottle – no matter the vintage. And is perfect for pairings, or just by itself.
What are your 5 kitchen essentials that you can't go without?
Butter, butter, butter, butter, butter. I'm not joking but the 5 others are chicken stock, coriander, ginger, my Japanese knife and my Whole Fish cook book.
You've been at Delaire Graff Restaurant now for over a year- what are you enjoying most about it here?
I love my team. Really, they amaze me every day. Every single one of them. The view of the Banghoek has also started to feel like home.
You've recently had a little girl – does she have a Kayla-Ann favourite dish?
Yes, Emersyn is already a small chef in the making. She loves spaghetti Bolognese and pizza just like her mom.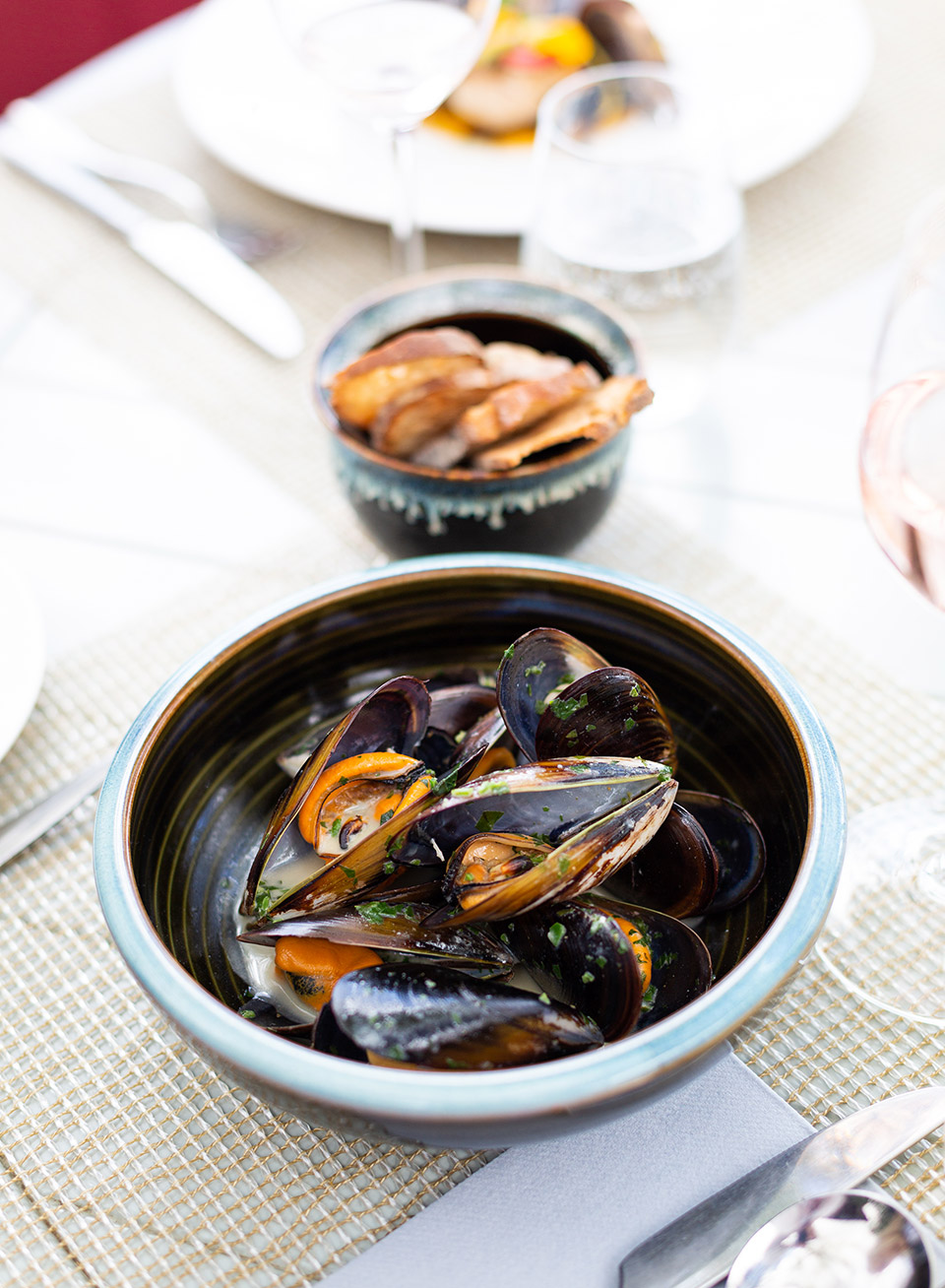 FEELING INSPIRED

How would you describe the menu/cuisine at Delaire Graff Restaurant?
Hopefully delicious, simple, provenance and ingredient driven.
Is there a chef you admire who is inspiring you at the moment?
There are many but my queen bee is always Clare Smyth. I was fortunate enough to spend a month in her kitchen in London.
What or who is your greatest source of inspiration?
No matter what, it's always about the produce. Good ingredients inspire me to cook.
What are local ingredients are you looking forward to sharing with guests this Summer?
The vegetable gardens on the Estate are magnificent – I have fresh chickpeas that are about to be harvested. Genisis had interesting and amazing things – the best eggs and local poppy seeds I've ever had. Ryan Boon's free range chicken oysters for us are incredible. Cape Honey Bee has the best fresh horseradish. Summer is looking promising.
Your menu has a large variety of plant based options and your menus have vegetarian and vegan alternatives- Why do you think it is so important for chefs to cater for vegans/vegetarians?
I think there are a couple of reasons its important. Firstly, we all need our vegetables so they should hero in any dish. Secondly, focusing on vegetables is going to, excuse the pun, cultivate a demand for better farmed vegetables. There are plenty of farmed vegetables around, but how are they farmed? Naturally? Ethically? Pesticide free? In good soil? If we want our food sources to change, focusing on plant-based is the way to do it.
INDUSTRY CHAT
What is the reality for female chefs in 2021?
This is a tough one and I'm often asked this. The industry has seen change over the last few years. Women head chefs are still few and far between. I never really understood this until I had a child. I think that's really highlighted the struggle to find balance. The reality is chefs are married to their jobs, it's part of that creative streak that makes us chefs. I think that's why there are so few women head chefs, because when you have a family you can't be married to your job anymore. It's made me really aware of balance, for myself, but more so for my staff, women and men alike. I try to put myself in their shoes because I now understand what the pull to be at work and the pull to be at home is like. I think we all need to focus more on work-life balance and feeling fulfilled as a whole, multi-faceted person.  
Would you say that female chefs cultivate a sense of community?
I think by nature and in my own experience – women are empathetic beings, but everyone chooses how they manage their team and the environment they create around them. Right from my training and throughout my career, it's been drummed into me: don't show emotion because emotion is weakness. But I don't believe people can thrive in heartless environments. I have chosen to approach my kitchen and my team as I would my family and friends. With empathy and a sense of community. Rules and guidelines are there, but so is the human element. It's so important. They always say Gran's cooking is best, because it's made with love. So why have a miserable team when you can have a happy one which pours love into every dish.
---
Join us to experience Osborn's culinary philosophy. With meticulous attention to detail, she combines exquisitely balanced flavours and imaginative presentation in an exceptional setting at Delaire Graff Estate.