Interview with Margie Murgatroyd
Owner and visionary of Africa Nova
Founder of Africa Nova, Margie Murgatroyd, shares with us the inspiration and wonders of her highly regarded boutique.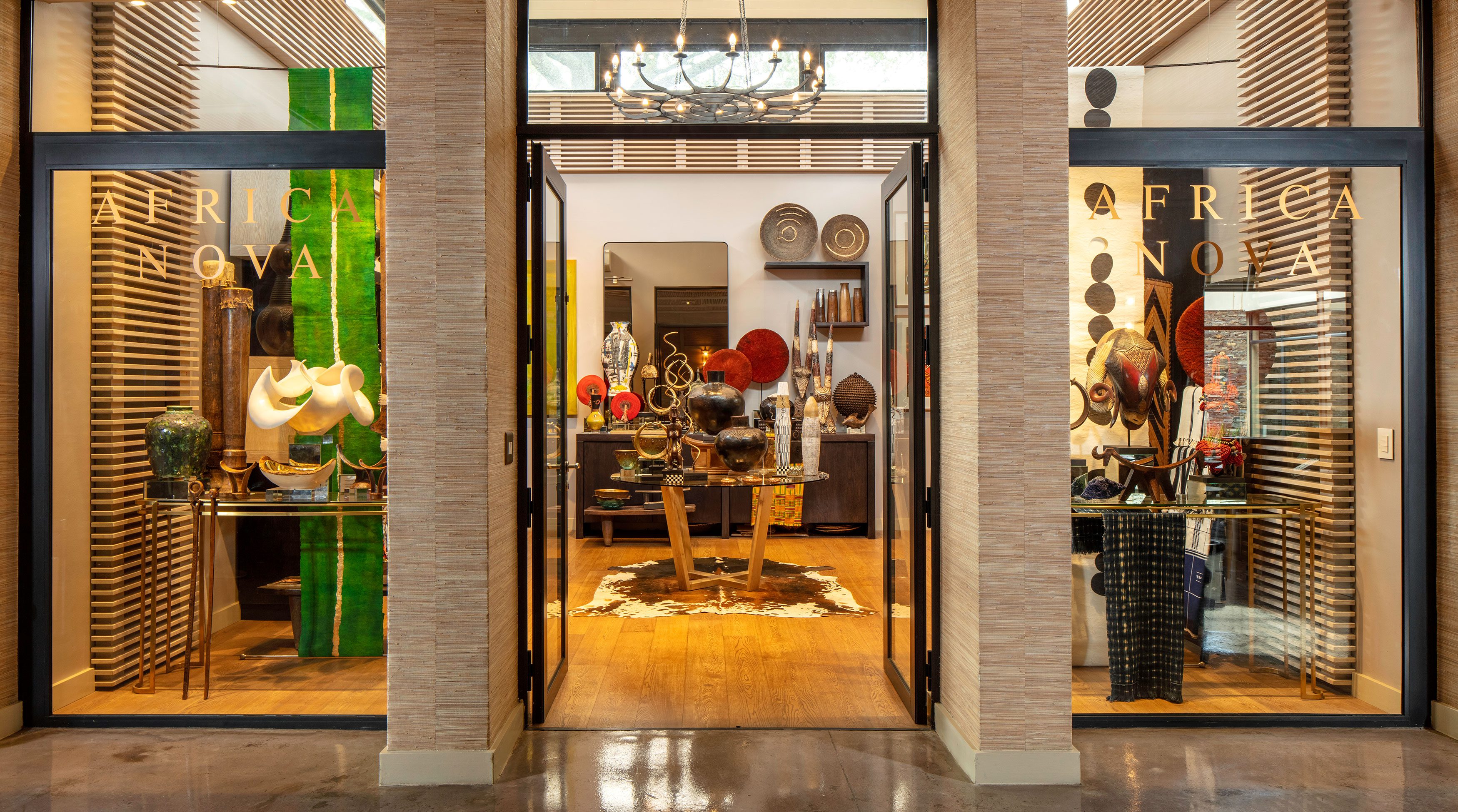 Celebrating the creativity of modern Africa, the Africa Nova gallery-style boutique at Delaire Graff Estate showcases artisans and craftsman from across the continent. The 2020 COVID-19 pandemic has allowed societies to look across their own regions for the beauty, creativity, profound talent and immense imagination grown in their own soils and people with a focus on supporting locally made items and neighbourhood-grown food.
Margie Murgatroyd, founder of Africa Nova, shares her inspirations and learnings from working with artisans across the continent for over thirty years. She also shares her favourite keepsake for your next journey to Africa and Delaire Graff Estate.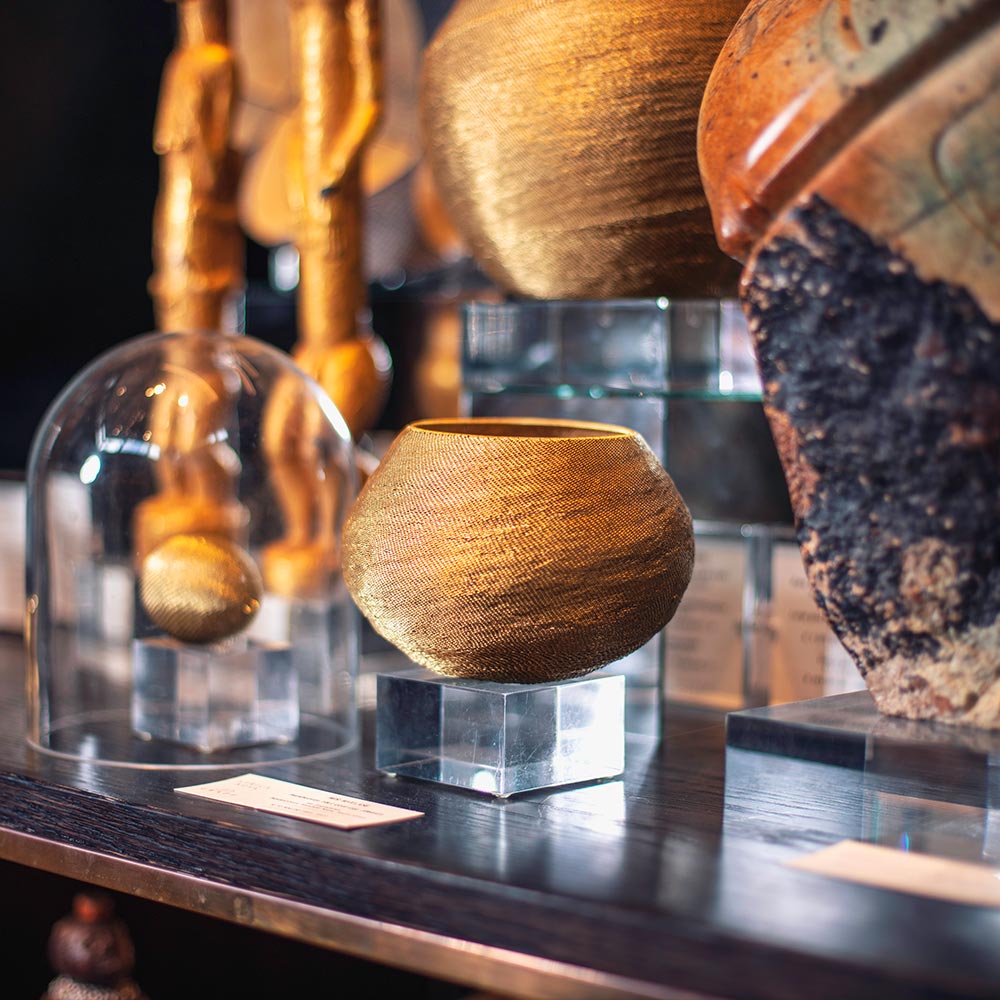 Tell us a little about yourself and your journey?
I was born in Zimbabwe and grew up on a Tobacco Farm in Zambia, near Victoria Falls. From a very young age, I drew and painted and was fascinated by African craft. This has continued to be a driving passion for me throughout my life and I studied Fine Art at Michaelis in Cape Town, before completing a Post Grad in teaching. I later won a scholarship to study Art Philosophy in the UK and now curate the Africa Nova space.
What inspired you to start Africa Nova?
In the '80s, a friend and I started a Craft Cooperative in Zimbabwe. We aimed to create employment and to revive traditional skills that had been forgotten. We ran a factory producing hand-printed textiles, which were eventually sold worldwide. In 1995, my husband and I moved to Cape Town with our two small children where we continued to manufacture handprinted textiles and started our first gallery, Africa Nova.
Do you have a personal motto or philosophy that you live by?
Soon after Africa Nova first opened, we very quickly gained a following amongst local craftspeople and artists. With this foundation, we continued to develop our philosophy of selling pieces that were exclusively handmade, local and beautiful!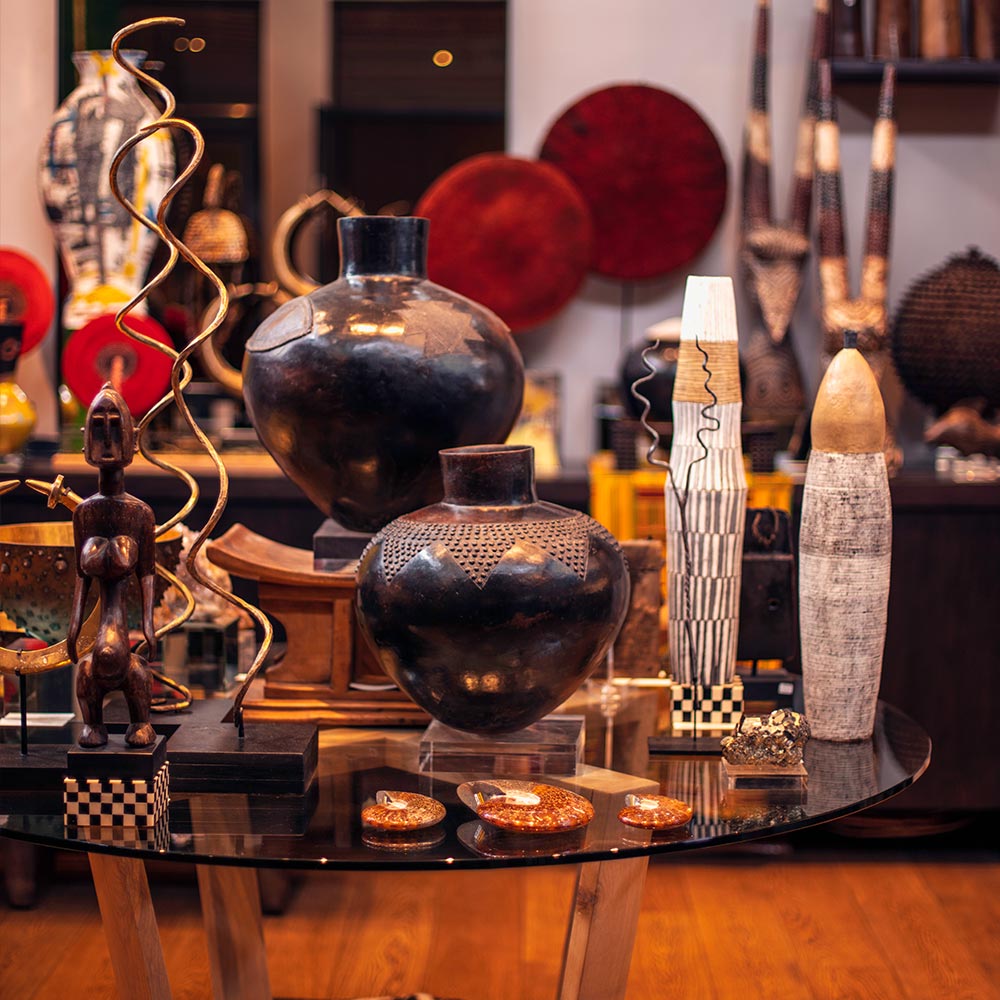 How do you feel about the renewed energy around supporting local businesses following the COVID-19 lockdown?
COVID -19 has consolidated our belief that we should be supporting local artists and craftspeople and working within our communities to refine skills and revive traditional techniques
How do you select Artisans to work with and feature in the boutique?
When choosing artisans or artists, we are searching for makers who produce the finest examples of their craft. From a retail point of view, we are also mindful of international trends and colours and collaborate with our artisans to design work that is both authentic and contemporary. Even Antique Tribal pieces are carefully selected and curated within the space with current global movements in mind.
What stories among the Africa Nova collection has inspired you as an individual?
My favourite project in South Africa is based in Mdukatshane, on the Tugela River in KwaZulu Natal. This is a deeply rural community who have transformed traditional weaving techniques into truly exquisite contemporary woven artefacts. Recently, they have begun to weave with pure 18ct gold wire, making their pieces the most highly valued and sort after craft items in Africa.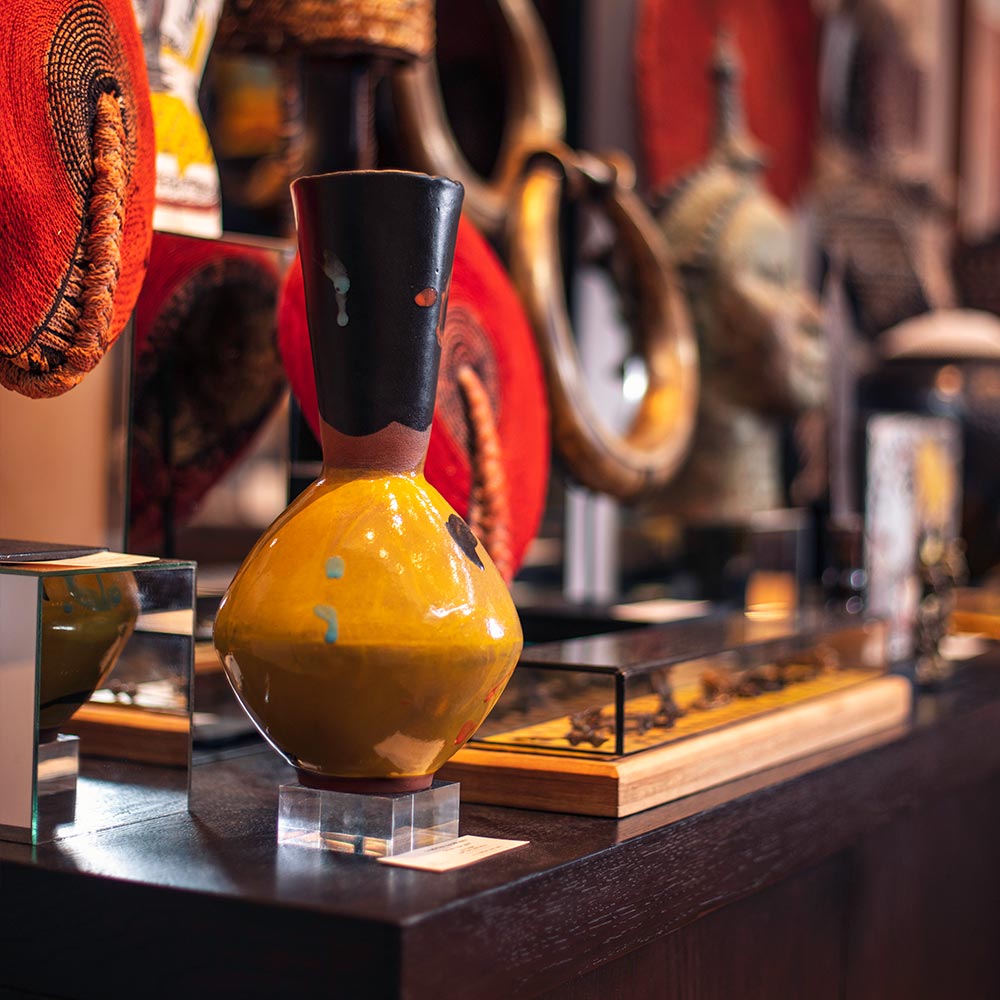 When you are on holiday and looking to take home a keepsake, what do you look for and why?
I always buy an interesting textile, carpet or shawl that is handmade in the area. I also try to buy local speciality foodstuff, dried herbs and, of course, olive oil if it's locally grown and pressed to give to friends. My biggest guilty pleasure is a linen dish towel — I simply cannot resist them! Find the right textile maker and they can be as stunning as they are practical, as well as reflecting the craft and skill of a region beautifully, so I usually buy about ten. If I am travelling in Africa, I always buy interesting tribal artefacts because I know exactly what I am looking for and I know when I have found something spectacular!
Whay is the most important thing for your customers to know when they purchase from Africa Nova?
When customers make a purchase from Africa Nova, they are taking home a piece that is unique, authentic and crafted by loving, skilled hands. Our clients are not only supporting local communities and culture but also choosing to buy something that has meaning.
Customers are often looking for more than a souvenir. They are wanting standout pieces that speak of Africa, but have global appeal. In a way, Africa Nova takes the stress out of shopping for superb art from Africa because the gallery space is curated with a fine eye, assures quality and each piece is meaningful.
Opening hours and contacts:
The boutique is open daily from 10h00 to 17h00.
For enquiries, please email africanova@delaire.co.za